Now recognised as one of French cinema's finest talents courtesy of such modern classics as Irma Vep, Carlos, Summer Hours and Clouds of Sils Maria, Olivier Assayas started out as critic and screenwriter before making his debut feature as director in 1986. The Early Films presents this work, Disorder, and his second feature, Winter's Child, in the UK for the first time.
Disorder concerns a group of friends in a post-punk band. When a robbery at a music store turns fatal, the resulting chaos threatens both their working relationship and their long-held friendships as they leave France to tour London and potentially make their big break.
Released two years later, Winter's Child presents a four-person, two-couple tragedy of passion. Natalia is pregnant, but the child's father, Stéphane, doesn't want to know and abandons her. He meets Sabine, a set designer, and falls in love – but she is struggling with her attachment to Bruno, an actor with whom she had a brief fling.
The two dramas give a tantalising glimpse of the director Assayas would become, showing him even then to have bold vision and execution. His knack for telling meaningful stories and eliciting memorable performances from his actors is apparent in both films, which prove to be valuable additions to the collection of any Assayas fan.
The Blu-ray set includes a brand new 2K restoration of each film, supervised and approved by Assayas himself, as well as interviews with the director and his actors. The set also comes complete with newly commissioned artwork (plus original artwork for traditionalists), and first pressings come with an illustrated collector's booklet featuring new writings on the film by experts in the cinema of Assayas.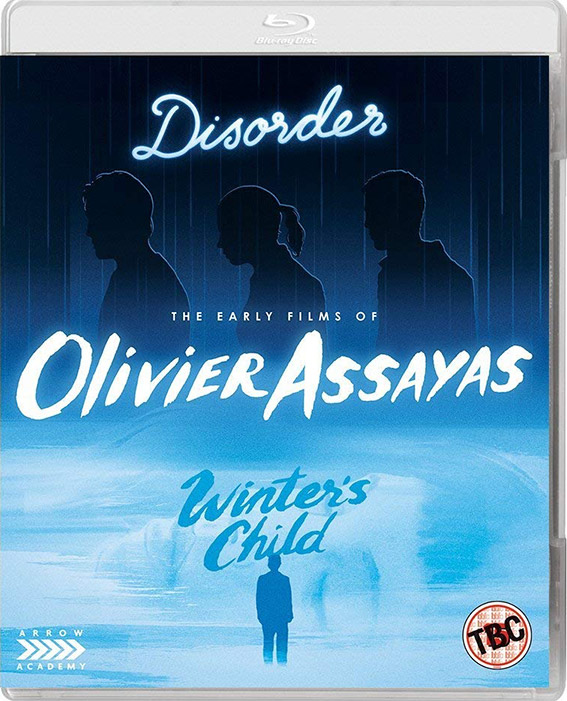 The Early Films of Olivier Assayas will be released on UK Blu-ray on 8 October 2018 by Arrow Academy at the RRP of £24.99.
Special Edition contents:
Brand new 2K restorations of both films, supervised and approved by Olivier Assayas
High Definition Blu-ray (1080p) presentations
Original 2.0 Stereo soundtracks
Optional English subtitles
Interview with writer-director Oliver Assayas
Interview with the cast of Disorder, Ann-Gisel Glass, Lucas Belvaux, Wadeck Stanczak and Rémi Martin
Theatrical trailers
First pressing only: Illustrated collector's booklet featuring new writing on the films by Noel Megahey and Glenn Kenny