Ninko, a young, diligent Buddhist monk, has one serious problem: Women can't seem to resist him. They pester him so much that he can't even ask for alms in town. Since sexual indulgence is considered a sin, he blames himself for not being virtuous enough. One day, he runs into a masked woman in the forest who tries to seduce him. Running away from her, his problem only gets worse. Nearly driven mad, he escapes deep into the mountains to be alone. There he finds a corpse in a deserted village, victimized by a specter who seduces the spirits of men. A samurai claims that he can kill the specter, and Ninko follows him, hoping that he'll rid him of his curse.
Suffering of Ninko [Ninkô no junan] is the debut feature from Japanese filmmaker Norihiro Niwatsukino, who also produced, wrote, edited, created the animation and acted as VFX supervisor for the film, and demonstrates a promising know-how in this iconographic and erotic Edo-era Japanese pastiche that mixes real-life shots with 2D animation and evokes the Hyakumonogatari of the 70s and his stories of ghosts and gender sexploitation.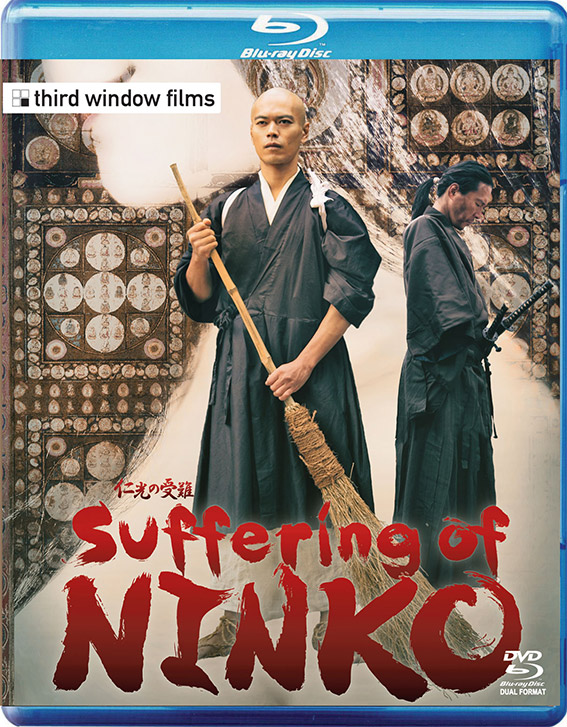 Suffering of Ninko will be released on UK Dual Format (Blu-ray and DVD) on 23 July 2018 by Third Window Films at a yet to be confirmed RRP.
Special features:
45 minute interview with director Norihiro Niwatsukino
Strawberry Jam short film