Maestro of cinema Rainer Werner Fassbinder's magnum opus, the captivating 15-hour odyssey Berlin Alexanderplatz makes its Blu-ray debut as a stunning limited edition box set thanks to Second Sight.
Starting life as a German miniseries and weighing in at a some 900-plus minutes, Berlin Alexanderplatz has been described as the longest film ever made. Adapted and directed by Fassbinder from the Alfred Döblin novel of the same name, it originally aired on TV in 1980. Now this seminal masterwork arrives as Berlin Alexanderplatz Limited Edition Box Set on 23 July 2018, complete with a luxury 60-page perfect bound book and a host of standout special features including an appreciation by writer and critic Tony Rayns the acclaimed documentary Fassbinder: Love Without Demands, a visual essay by Daniel Bird.
Franz Biberkopf is an unforgettable man: good-natured, soft, tender, but also hard, violent and brutal. Released from prison following a four-year sentence for the manslaughter of his girlfriend, he plans to make a new start and a decent life for himself. But a chaotic, decadent Berlin of the 1920s is not the easiest place for an ex-con to go straight and work is hard to come by. When Franz becomes fascinated by Reinhold, a psychotic small-time crook, he is soon drawn back into a world he cannot escape.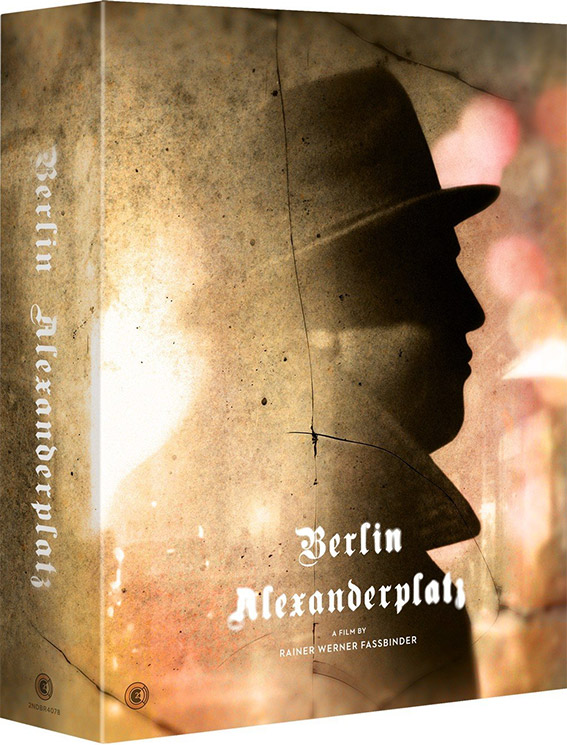 Berlin Alexanderplatz will be released as a 5-disc Limited Edition Blu-ray Box Set on 23 July 2018 by Second Sight at the RRP of £79.99.
Limited Edition Blu-ray Box Set features:
Limited edition deluxe box set (2000 copies only)
'Fassbinder: Love Without Demands' - The acclaimed 2015 feature length documentary by Christian Braad Thomsen
An appreciation by writer and critic Tony Rayns
Berlin Alexanderplatz - a visual essay by Daniel Bird
A Mega Movie and its Story documentary by Juliane Lorenz
The Making of Berlin Alexanderplatz
The Restoration documentary including 'before and after'
The original recaps
Berlinale 2007 trailer
60-page perfect bound book featuring new essay by Cahiers Du Cinema's Stephane du Mesnildot and archive material by Wim Wenders, Thomas Elsasser and Christian Braad Thomsen