Arrow Video has announced a star-studded selection of Blu-ray releases for August, with the release of three titles featuring major names in cult cinema.
The first one pops up early in the month, with the Blu-ray release of Street Mobster, the iconic yakuza film by none other than Battle Royale helmer Kinji Fukasaku, collaborating for the first time with Japan's top cinematic mobster, Bunta Sugawara (Cops VS Thugs). Street Mobster would pave the way to the landmark Battles without Honour and Humanity series which would come to define the yakuza genre.
Next is Tideland, the tenth feature film from director Terry Gilliam. His most personal work, the film follows a young girl who escapes the realities of living with her junkie parents (Jeff Bridges and Jennifer Tilly) by creating an elaborate fantasy world. Striking and macabre, this is quintessential Gilliam.
The third and final Arrow Video Blu-ray for August is Apprentice to a Murder, starring Donald Sutherland from Don't Look Now. A classic chiller, the film blurs the boundaries between good and evil as a young man on a mission realises he may have been following a devil rather than an angel.
As always, all titles come with an array of extras to give in-depth insight into the films, pleasing even the most ardent cult fan.
And if you can't wait until August for all of this cult goodness, then Arrow Records has a treat for you as soon as June when Death Smiles on a Murderer's stunning soundtrack gets its vinyl debut – limited edition double gold vinyl to be precise. Newly mastered from the original analogue tapes, this is a must-listen for fans of giallo and fans of amazing music.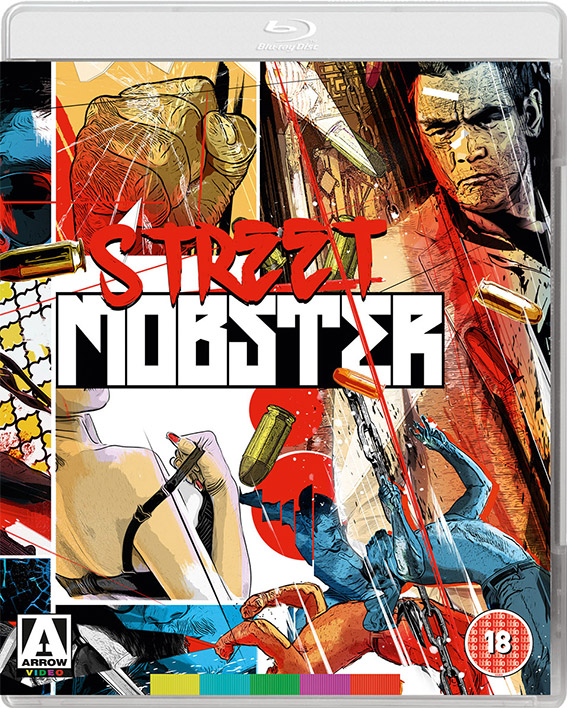 Street Mobster | Blu-ray | 6 August 2018 | £24.99
A pivotal work in the yakuza movie genre and in the career of director Kinji Fukasaku (Battle Royale, Doberman Cop), Street Mobster presents an abrasive portrait of the rise and fall of a reckless street punk caught in the crossfire of a bloody turf war raging in the mean streets of Kawazaki. 
When Okita Isamu (Bunta Sugawara – Cops Vs Thugs) re-emerges onto the mean streets of Kawazaki after five years in prison for a string of brutal crimes, he comes face to face with prostitute Kinuyo, who immediately pinpoints him as one of the participants in her brutal sexual assault years earlier that left her shell-shocked and consigned to the life of a sex worker. While the two outcasts form an unlikely bond, Okita returns to his criminal ways. He is approached by veteran gangster Kizaki (Noboru Andô – Graveyard of Honour), who encourages him to round up a group of local chinpira street punks to shake up the uneasy agreement between the two rival yakuza groups, who between them control the city's bars, gambling dens and entertainment areas. However, when the new outfit goes too far into the turf of the big boys, they find themselves caught in the midst of a violent reprisal, before an offer of patronage appears from an unlikely source. 
Street Mobster is the first film in which Fukasaku's vital and exhilarating approach to the contemporary-set gangster picture was paired with the untamed, raw charisma of Japan's top screen mobster Sugawara Bunta. The film would change the life of both, paving the way for their subsequent collaborations on the landmark Battles Without Honour and Humanity series that began the following year.
Special Edition contents:
High Definition (1080p) Blu-ray presentation
Original uncompressed PCM mono audio
Optional English subtitles
Audio commentary by Japanese cinema expert Tom Mes
Theatrical trailer
First pressing only: Illustrated collector's booklet featuring new writing on the film by Jasper Sharp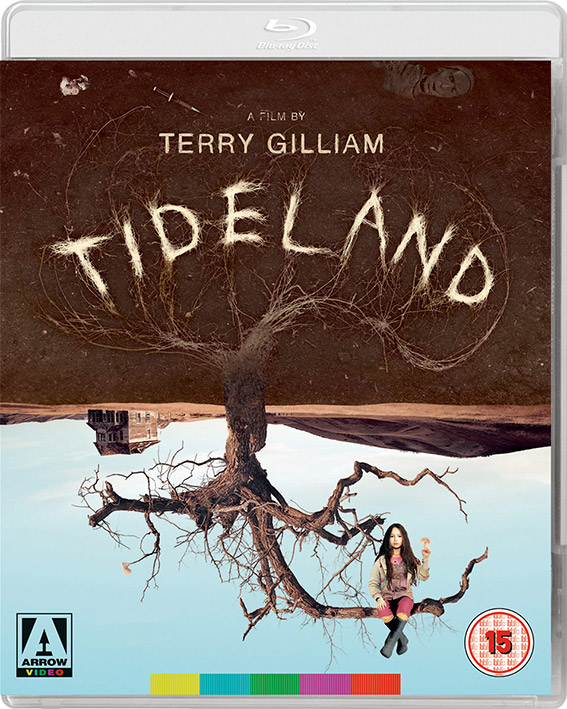 Tideland | Blu-ray | 13 August 2018 | £24.99
For his tenth feature, Terry Gilliam (Time Bandits, Twelve Monkeys) adapted Mitch Cullin's celebrated cult novel Tideland, a work he once described as "Alice in Wonderland meets Psycho through the eyes of Amélie."
To escape her unhappy life in a remote part of Texas, nine-year-old Jeliza-Rose dreams up an elaborate fantasy world. But the reality of having junkie parents – played by Jeff Bridges (The Big Lebowski) and Jennifer Tilly (Bound) – and the influence of her eccentric neighbours begins to encroach, turning her daydreams ever darker. 
A rich slice of Southern Gothic blurring whimsical fantasy with unsettling reality, Tideland is among Gilliam's most personal works – indeed, with its shifts between the amusing and the macabre, expressive camerawork and striking special effects, the film could be the very definition of Gilliamesque!
Special Edition contents:
High Definition Blu-ray (1080p) presentation
DTS-HD MA 5.1 audio
Optional English subtitles for the deaf and hard of hearing 
Commentary by writer-director Terry Gilliam and co-writer Tony Grisoni
Introduction by director Terry Gilliam
Getting Gilliam, a 45-minute documentary on the making of Tideland by Vincenzo Natali (Cube, Splice)
The Making of Tideland featurette
Filming Green Screen featurette with commentary by Gilliam
Interviews with Terry Gilliam, producer Jeremy Thomas and actors Jeff Bridges, Jodelle Ferland and Jennifer Tilly
Deleted scenes with commentary by Gilliam
B-roll footage
Gallery
Theatrical trailer
Reversible sleeve featuring two choices of original artwork
First pressing only: Illustrated collector's booklet featuring new writing on the film by Neil Mitchell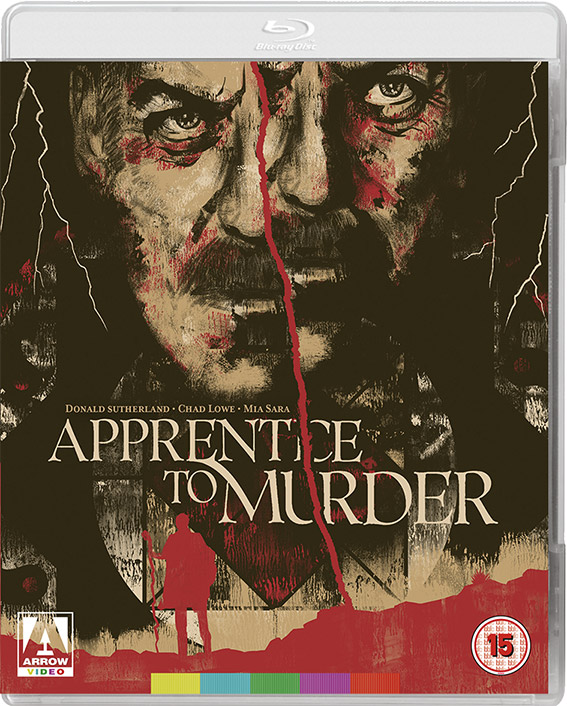 Apprentice to Murder | Blu-ray | 20 August 2018 | £24.99
In early twentieth-century Pennsylvania Dutch Country, young Billy Kelly (Chad Lowe – Highway to Hell) falls in with a charismatic "powwower" or folk magic healer, Dr John Reese (Donald Sutherland – Don't Look Now), shunned by the rest of the community for his non-conformist beliefs. Together, they investigate the mysterious sickness that is blighting the area, which Reese believes to be the work of a sinister local hermit. But as the plague spreads and the wide-eyed Billy falls ever deeper under Reese's spell, are they doing God's work or the Devil's bidding? 
Also starring Mia Sara (Legend) and featuring a powerhouse performance by Donald Sutherland – reunited here with Don't Look Now screenwriter Allan Scott – Apprentice to Murder is a chilling and unforgettable tale of the macabre that blurs the lines between conventional notions of "good" and "evil".
Special Edition contents:
Brand new 2K restoration of the film from the original 35mm interpositive
High Definition Blu-ray (1080p) presentation
Original lossless mono soundtrack
Optional English subtitles for the deaf and hard of hearing
New audio commentary by author and critic Bryan Reesman
New video interview on religious horror cinema with Kat Ellinger, author and editor-in-chief of Diabolique Magazine
New video interview with cinematographer Kelvin Pike
New video interview with makeup supervisor Robin Grantham
Reversible sleeve featuring original and newly commissioned artwork by Haunt Love
First pressing only: Illustrated collector's booklet featuring new writing on the film by Paul Corupe
Arrow Video on Amazon Channels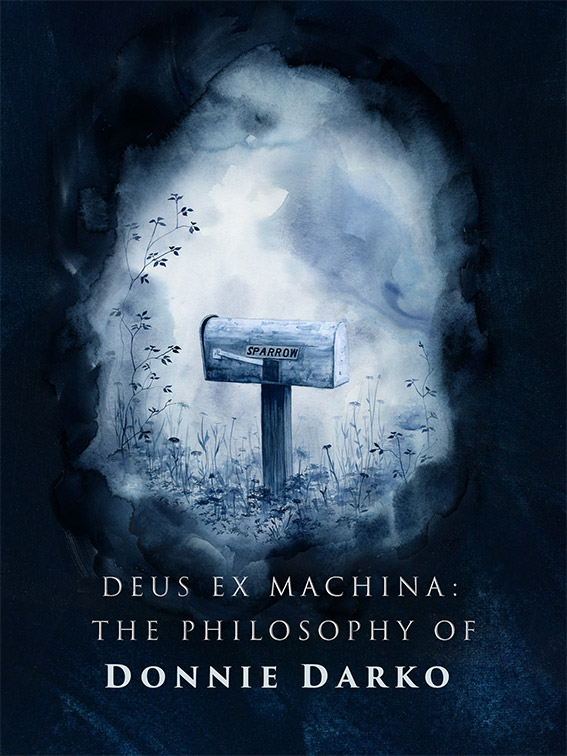 Deus Ex Machina | on Amazon Channels on Prime Video | available now
An Arrow Video Original, Deus Ex Machina is a feature length documentary on the making of cult film favourite, Donnie Darko by Ballyhoo Motion Pictures. Featuring interviews with writer-director Richard Kelly, producer Sean McKittrick, director of photography Steven Poster, editor Sam Bauer, composer Michael Edwards, costume designer April Ferry, actor James Duval and critic Rob Galluzzo
Arrow Video on Prime Video Channels is available via the existing Prime Video app to watch anytime, anywhere through the Amazon Video app on smart TVs, iOs and Android mobile devices, Amazon Fire TV, Fire TV Stick and Fire tablets and games consoles and through the web at www.amazon.co.uk/channels/arrowvideo. You can sign up now for a 7 day free trial.
Arrow Records June 2018 new release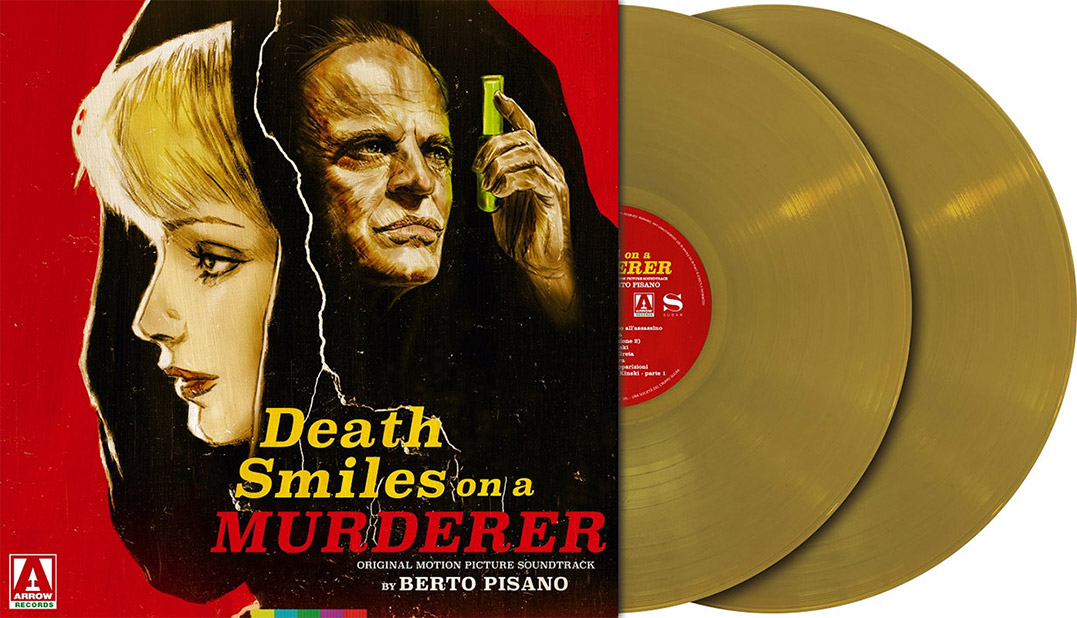 Death Smiles on a Murderer | on Double Gold Vinyl | 25 June 2018 | £29.99
Arrow Records present the original soundtrack to Joe D'Amato's haunting and dreamlike Italian horror film Death Smiles on a Murderer.
Previously unpublished on vinyl, Berto Pisano's score is a diverse selection of captivating compositions which moves from achingly beautiful love themes (which tastefully employ strings, trumpet and Edda Dell'orseo's ethereal vocals) to darkly morbid suspense cues augmented with off-kilter percussion and fuzz guitar.
This double gold vinyl edition, limited to 1,000 units, has been newly mastered from the original analogue tapes by James Plotkin and is presented on 180 gram wax, housed inside a 350 gsm sleeve. Featuring newly commissioned artwork by Gilles Vranckx, and accompanying liner notes by Stephen Thrower.