Altitude Film Distribution is pleased to announce that Loveless – the latest feature from the Oscar-nominated Russian auteur Andrey Zvyagintsev – will be available to download and on DVD and Blu-ray in June. A bold and unflinching look at family dynamics in an era of growing alienation amidst the ever-increassing connectivity afforded by modern technology, Loveless is the work of a filmmaker at the height of his powers.
Zhenya (Maryana Spivak) and Boris (Alexey Rozin) are going through a vicious divorce marked by resentment, frustration and recriminations. Already embarking on new lives, each with a new partner, they are impatient to start again, to turn the page – even if it means threatening to abandon their 12-year-old son Alyosha. Until, after witnessing one of their fights, Alyosha disappears...
Loveless is the fifth feature from Zvyagintsev, who previously won a Golden Globe and the Best Screenplay prize at the 2014 Cannes Film Festival for Leviathan and whose previous works include The Return and The Banishment. Nominated for Best Foreign Language Film at the 2018 Academy Awards, BAFTAs and Golden Globes, Loveless won Best Film at the 2017 BFI London Film Festival and the Jury Prize at the 2017 Cannes Film Festival.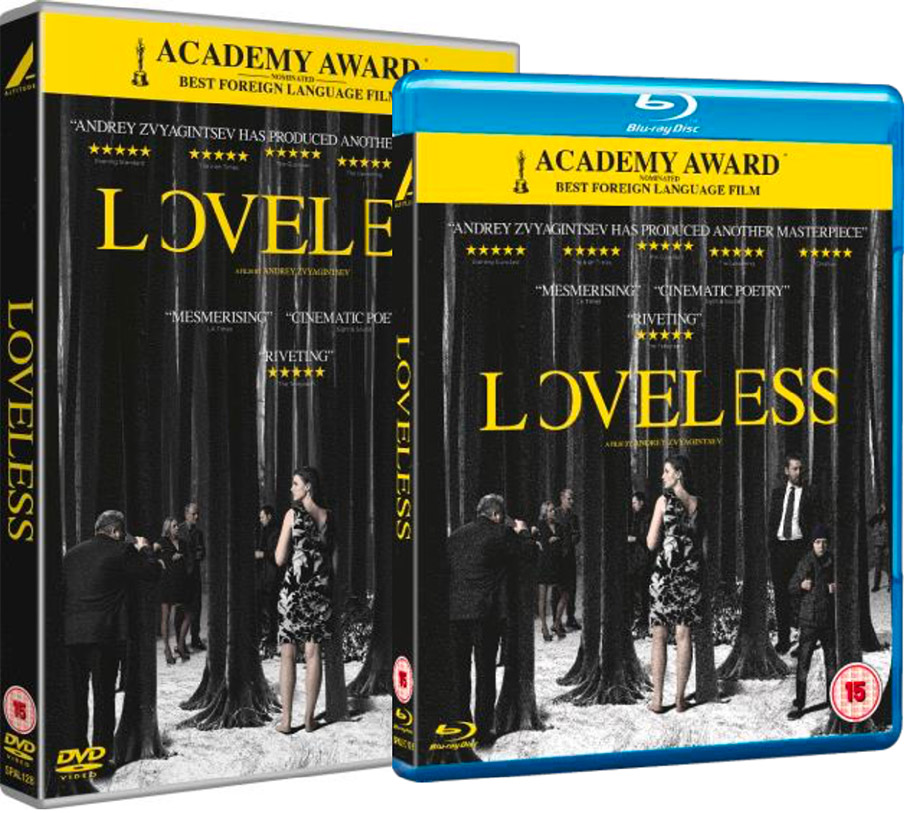 Loveless will be made available for Digital Download 4 June 2018 and on DVD and Blu-ray on 11 June from Altitude Film Distribution at the RRP of £15.99 for the DVD and £17.99 for the Blu-ray.
DVD special features:
33 Min Q&A (Nottingham Broadway with writer/director Andrey Zvyagintsev and producer Alexander Rodnyansky)
Blu-ray special features:
33 Min Q&A (Nottingham Broadway with writer/director Andrey Zvyagintsev and producer Alexander Rodnyansky)
60 Min Making-of feature