From Monday 2 April – Monday 30 April, BFI Southbank will celebrate one of the undisputed masters of cinema, Sergio Leone, with screenings of all his films, as well as a complementary season of contemporary westerns. The season coincides with the re-release of A Fistful of Dollars (Sergio Leone, 1964), which is back in selected cinemas courtesy of Park Circus on Friday 13 April, and plays on extended run during the season. Also included in the season will be the other two films in Leone's Dollars Trilogy – For a Few Dollars More (1965) and The Good, the Bad and the Ugly (1966) – as well as his virtuosic Once Upon a Time in the West (1968), and the American gangster epic Once Upon a Time in America (1984). There will also be a talk from Leone biographer Sir Christopher Frayling on Friday 6 April examining the distinctively Italian character of Leone's unique films and charting how they've been interpreted and celebrated over the years. Leone continues to influence filmmakers, from Edgar Wright (whose first film was a parody called A Fistful of Fingers) to Quentin Tarantino, Robert Rodriguez and David Mackenzie, and to complement the season, there will be screenings of modern takes on westerns, including feminist interpretations and those which explore the African diaspora's contribution to the genre; these will include My Pure Land (2017), followed by a Q&A with director Sarmad Masud, Hell or High Water (David Mackenzie, 2016) and a preview of Chloé Zhao's The Rider (2017).
Sergio Leone came from a filmmaking family, cutting his teeth working on dozens of features including Ben Hur, and  directed his first film, The Colossus of Rhodes (1961), a traditional Italian 'swords and sandals' film, before moving on to the genre that would define his career. A Fistful of Dollars (1964) was the film that put Leone on the map, a testosterone-fueled tale that flips the American western and gives it some European punch. The first part of Leone's Dollars Trilogy, which is re-released on Friday 13 April, firmly sets out the winning blueprint for the other two: not least in establishing both the role of Clint Eastwood's nameless anti-hero and his memorable collaboration with Ennio Morricone. It's sequel For a Few Dollars More (1965) boasted double the budget of its predecessor and saw Lee Van Cleef and Clint Eastwood play a couple of smart but ruthless bounty hunters closing in on a vicious gang and their horrific leader. Eastwood's final film with Leone The Good, the Bad and the Ugly (1966), which completed the Dollars Trilogy, ironically produced some of their finest work during a period of deteriorating relations. Eastwood stars as Blondie who, in competition with two equally dangerous and resourceful men, is after a stash of stolen confederate gold. The resulting film is undoubtedly one of the greatest westerns ever made.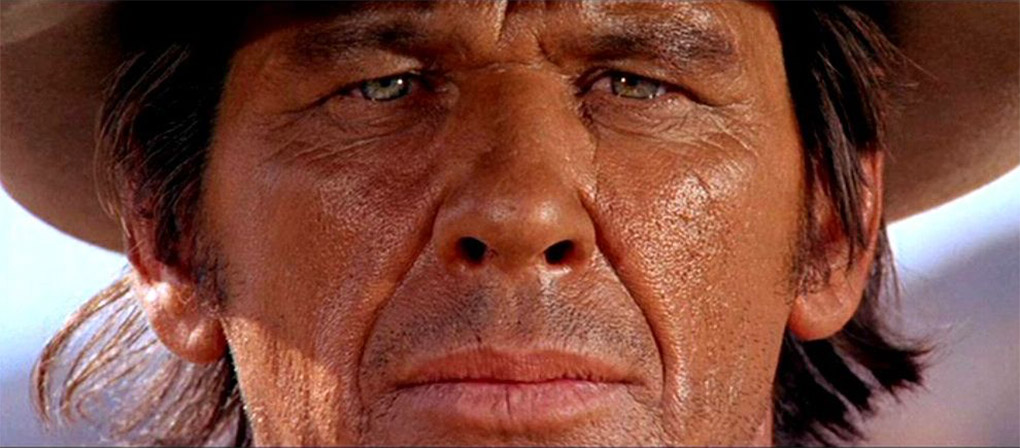 Also screening in the season will be Once Upon a Time in the West (1968) starring Henry Fonda, Charles Bronson and Claudia Cardinale. A piece of land with a vital water source becomes the focus for this epic piece covering all the best aspects of the Wild West; it is both a homage to what came before and a thoroughly entertaining addition to the genre. Leone's final western A Fistful of Dynamite (1971) is set during the Mexican Revolution in 1913 and sees a bandit and a British explosives expert reluctantly team-up in a tale that reflects the political instability and violence rocking Italy at the time. Though often overshadowed by his previous work, his final western is a rarely seen treat. Completing the programme is Leone's final film as director, Once Upon a Time in America (1984), which saw the director transfer his 'adult fairytale' approach to the American gangster genre, following the friendship between four youngsters from New York's Lower East Side as they rise within the ranks of organised crime. Despite an all-star cast including Robert De Niro, James Woods, Elizabeth McGovern and Joe Pesci, the film was overlooked critically and commercially in the US, but has since been re-appraised as one of the greatest gangster films in cinema history.
The modern westerns screening alongside the Leone titles bring the genre right up to the present day, with recent releases and previews of brand new features, and regular BFI series WOMAN WITH A MOVIE CAMERA and AFRICAN ODYSSEYS also featuring films from the genre. Based on a true story, My Pure Land (Sarmad Masud, 2017) is a western with a feminist twist which centres on a land dispute in rural Pakistan; the screening on Thursday 12 April will be followed by a Q&A with director Sarmad Masud. Another western with a distinctly feminist perspective is Marlina the Murderer in Four Acts (Mouly Surya, 2017), which intelligently blends the western genre with arthouse sensibilities; the film, which previews as part of the BFI's WOMAN WITH A MOVE CAMERA series will be followed by a Q&A with the director Mouly Surya.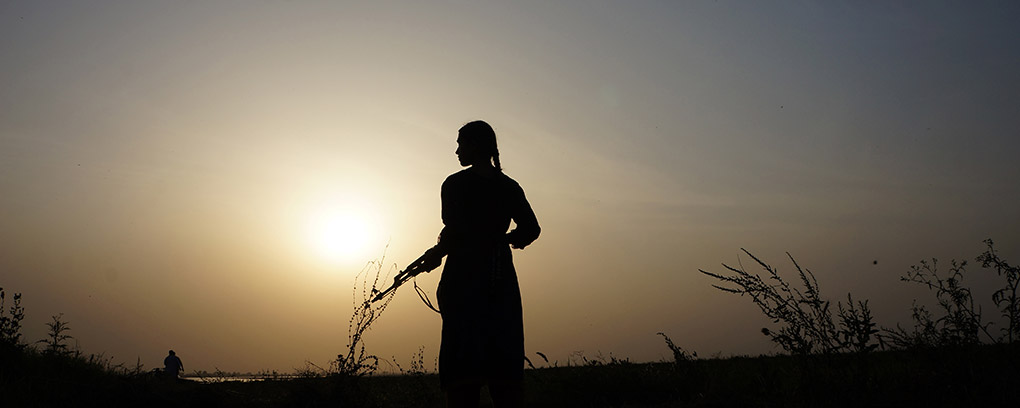 BFI Southbank's regular AFRICAN ODYSSEYS series will also focus on westerns this month, with screenings of Moustapha Alassane, Cineaste of the Possible (Christian Lelong, Maria Silvia Bazzoli, 2008) a documentary about living legend Moustapha Alassane, who is driven by the desire to experiment and reinvent cinema on the African continent; this documentary explores his life and work including forays into low-budget westerns. La Belle at the Movies (2016), which will be introduced by its director Cecilia Zoppelletto, is a poetic homage to Kinshasa, which despite being a city of 10 million people, doesn't have a single cinema. The film looks at Kinshasa's once-vibrant film industry and documents the extraordinary Kinshasa cowboy culture that grew in response to the 1960s spaghetti westerns. Screening alongside this will be The Return of an Adventurer (Moustapha Alassane, 1966)about a man who, returning from the US to his village in Niger, brings western outfits to his close friends, who decide to become cowboys.Completing the AFRICAN ODYSSEYS programme will be Africa Goes West: The Black Cowboy, an illustrated exploration of the African diaspora's contribution to the classic genre.
Completing the modern westerns programme will be screenings of The Rider (2017), Chloé Zhao's affectionate slice of Americana that premiered at last year's BFI London Film Festival, Hell or High Water (David Mackenzie, 2016), a neo-noir take on the western from the screenwriter of Sicario, and Sweet Country (2017), Warwick Thornton's Australian-set film about an Aboriginal farmer and his wife who go on the run after he kills a white man in self-defence.