The Criterion Collection and Sony Pictures Home Entertainment have today confirmed the titles to be released on Blu-ray in the UK in May 2018. On 7 May comes Metropolitan, the witty, Oscar-Nominated breakthrough from Whit Stillman and one of the great American films of the 1990s. Following on the 28 May is John Schlesinger's trailblazing Oscar winner and a touchstone of the New American Cinema explosion, Midnight Cowboy.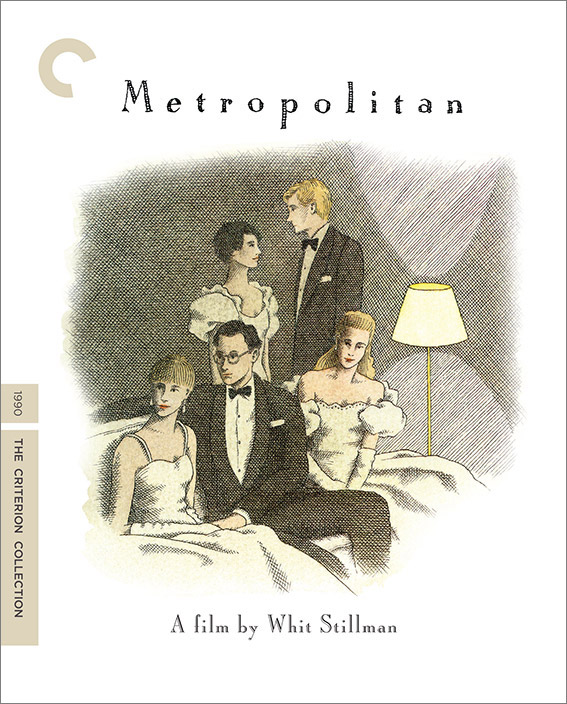 Metropolitan (USA 1990) | Blu-ray | 7 May
One of the great American independent films of the 1990s, the surprise hit Metropolitan from writer-director Whit Stillman (Damsels in Distress) is a sparkling comedic chronicle of a middle-class young man's romantic misadventures in New York City's debutante society. Stillman's deft, literate dialogue and hilariously highbrow observations earned this first film an Academy Award nomination for best original screenplay. Alongside the wit and sophistication, though, lies a tender tale of adolescent anxiety.
Director-approved Special Edition features:
Restored high-definition digital transfer, supervised by director Whit Stillman and cinematographer John Thomas, with uncompressed monaural soundtrack
Audio commentary by Stillman, editor Christopher Tellefsen, and actors Chris Eigeman and Taylor Nichols
Rare outtakes and alternate casting, with commentary by Stillman
A booklet featuring an essay by critic Luc Sante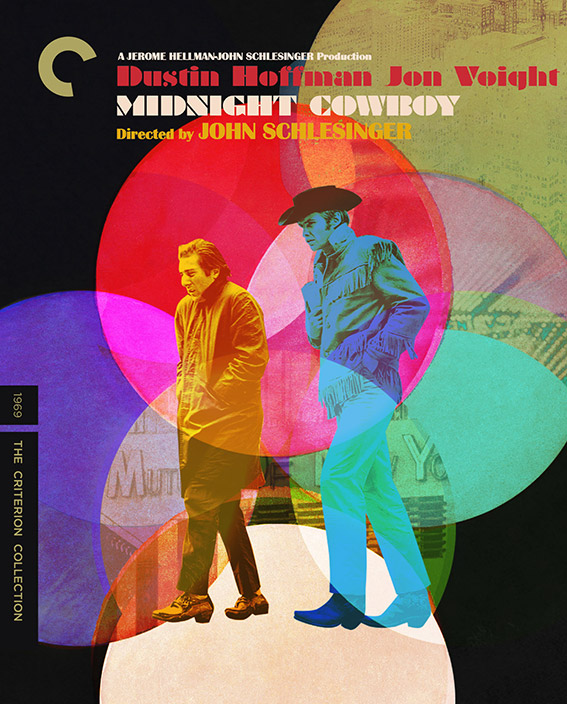 Midnight Cowboy (USA 1969) | Blu-ray | 28 May
One of the British New Wave's most versatile directors, John Schlesinger (Billy Liar) came to New York in the late-1960s to make Midnight Cowboy, a picaresque story of friendship that captured a city in crisis and sparked a new era of Hollywood movies. Jon Voight (Coming Home) delivers a career-making performance as Joe Buck, a wide-eyed hustler from Texas hoping to score big with wealthy city women; he finds a companion in Enrico "Ratso" Rizzo, an ailing swindler with a bum leg and a quixotic fantasy of escaping to Florida, played by Dustin Hoffman in a radical departure from his breakthrough in The Graduate. A critical and commercial success despite controversy over what the MPAA termed its "homosexual frame of reference," Midnight Cowboy became the first X-rated film to receive the best picture Oscar, and decades on, its influence still reverberates through cinema.
Director-approved Special Edition features:
New 4K digital restoration, with uncompressed monaural soundtrack
Alternate 5.1 surround soundtrack, presented in DTS-HD Master Audio
Audio commentary from 1991 featuring director John Schlesinger and producer Jerome Hellman
New selected-scene commentary by cinematographer Adam Holender
The Crowd Around the Cowboy, a 1969 short film made on location for Midnight Cowboy
Waldo Salt: A Screenwriter's Journey, an Academy Award–nominated documentary from 1990 by Eugene Corr and Robert Hillmann
Two short 2004 documentaries on the making and release of Midnight Cowboy
Interview with actor Jon Voight on The David Frost Show from 1970
Interview from 2000 with Schlesinger for BAFTA Los Angeles
Excerpts from the 2002 BAFTA LA Tribute to Schlesinger, featuring Voight and actor Dustin Hoffman
An essay by critic Mark Harris