Crafted from the treasure trove that is the BFI National Archive, Queerama: A Century of Gay Rights and Desires on Film travels through a century of gay experience, encompassing persecution and prosecution, injustice, love and desire, identity, secrets, forbidden encounters, sexual liberation and pride.
Weaving in the lyrics and music of John Grant, Goldfrapp, and Hercules and Love Affair, director Daisy Asquith guides us intimately through the relationships, desires, fears and expressions of gay men and women against the backdrop of a century of incredible change.
Queerama offers a wealth of unknown newsreel and amateur film, alongside the sub-textual references scattered throughout 20th century cinema, the sexual liberation of the early 21st century queer and transgender scene, and the gay parenting and marriage campaigns of recent years.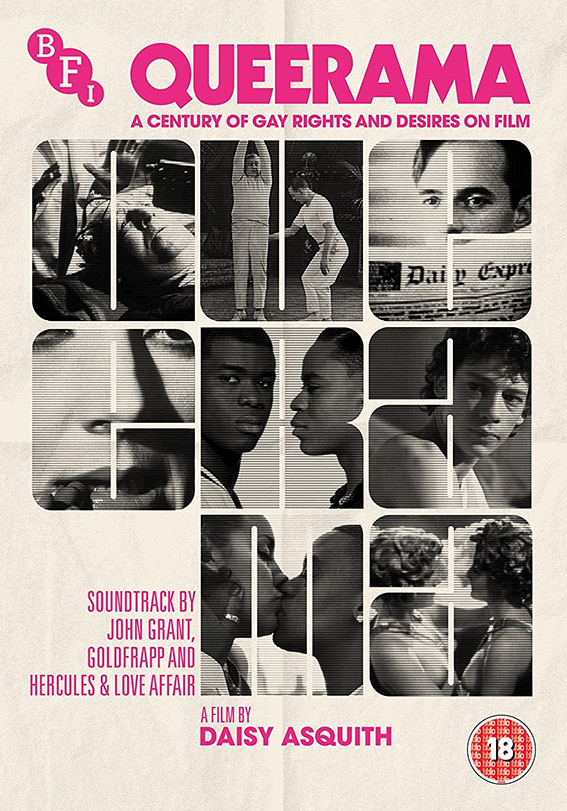 Following numerous festival screenings and a TV broadcast in BBC Four's Storyville strand, Queerama will be released on UK DVD by the BFI on 26 March 2018 at the RRP of £19.99.
Special features:
Daisy Asquith Q&A (2017, 8 mins): director Daisy Asquith in conversation with the BFI's Simon McCallum
This Week: Homosexuals (James Butler, 1964, 23 mins)
This Week: Lesbians (John Phillips, 1965, 26 mins)
Ballad of Reading Gaol (Richard Kwietniowski, 1988, 11 mins)
Rosebud (Cheryl Farthing, 1991, 14 mins)
Illustrated booklet with full film credits and essays by Daisy Asquith, Simon McCallum, Lucy Robinson, Selena Robertson, Alex Davidson and So Mayer
Queerama - Trailer from Syndicado on Vimeo.