Arrow Films today announced the release of critically acclaimed director Sergei Loznitsa's Palme d'Or nominated A Gentle Creature in UK cinemas in April.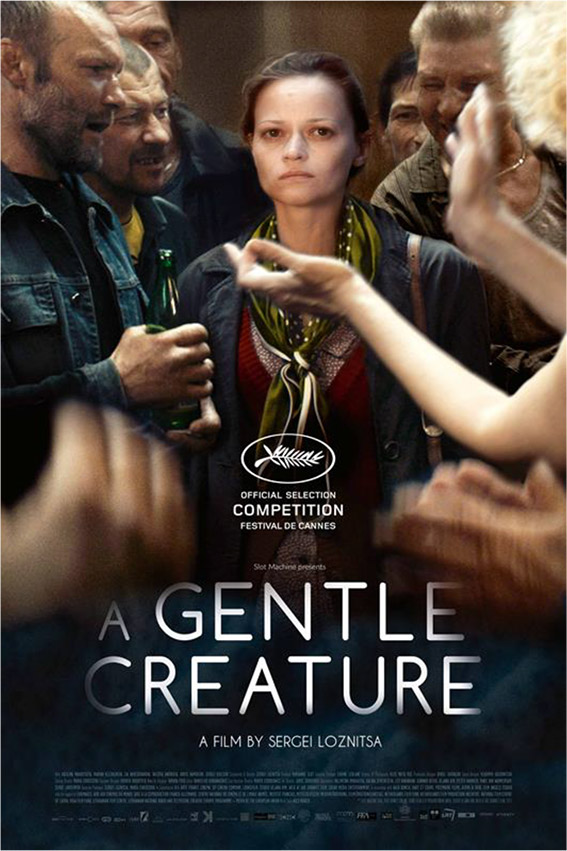 Directed and written by Sergei Loznitsa (My Joy, In the Fog), A Gentle Creature stars Vasilina Makovtseva (29 kilometr, Angels of Revolution) in a performance The Telegraph called "nuanced and riveting". Director Sergei Loznitsa also reconnected with award-winning Cinematographer Oleg Mutu (In Bloom, The Unsaved) for this project following their work together on Loznitsa's other narrative projects: In the Fog (2012) – which was also Palme d'Or nominated – and My Joy (2010).
A Gentle Creature follows a woman who lives alone on the outskirts of a village in Russia, one day she receives a parcel she sent to her incarcerated husband, marked 'return to sender'. Shocked and confused, the woman has no choice but to travel to the prison in a remote region of the country, in search of an explanation. There begins the story of a battle against this impenetrable fortress, the prison where the forces of social evil are constantly at work. Braving violence and humiliation, in the face of all opposition, our protagonist embarks on a blind quest for justice.
A Gentle Creature will be released in UK cinemas by Arrow Films on 13th April 2018.