Lionsgate and Picturehouse Entertainment have announced the UK Home Entertainment release of Francis Lee's celebrated debut feature, God's Own Country.
Since launching at Sundance Film Festival early 2017 and opening the 2017 Edinburgh International Film Festival, where it won the Michael Powell Award for Best British Feature, God's Own Country has gone on to achieve widespread critical acclaim. The recent 2017 British Independent Film Awards saw the film win the Best British Independent Film Award, alongside Best Actor for Josh O'Connor, Debut Screenwriter for Francis Lee, along with the Best Sound award.
God's Own Country is a contemporary tale of self-discovery and emotional-awakening set on the sheep farming hills of rural England. Johnny Saxby (Josh O'Connor – The Riot Club, The Durrells) works long hours on his family's remote farm in the north of England. He numbs the daily frustration of his lonely existence with nightly binge-drinking at the local pub and casual sex. But when a handsome Romanian migrant worker (Alec Secareanu) arrives to take up temporary work on the family farm, Johnny suddenly finds himself having to deal with emotions he has never felt before. As they begin working closely together during lambing season, an intense relationship starts to form which could change Johnny's life forever.
Supporting the leads are acting stalwarts Ian Hart (Harry Potter and the Philosopher's Stone, The Last Kingdom) and Gemma Jones (Spooks, Bridget Jones's Diary), who respectively play Johnny's ailing father Martin and formidable grandmother Deirdre.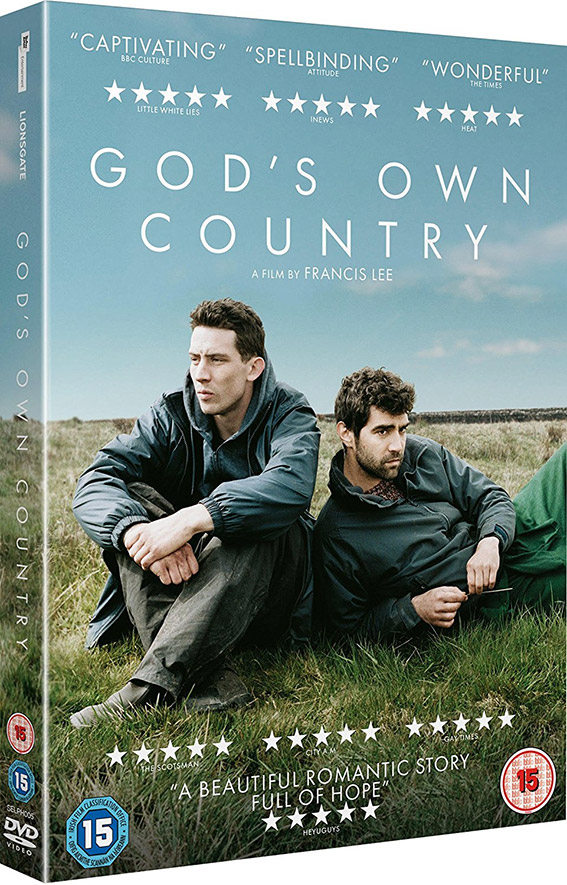 Described by Sight & Sound as "One of the most assured BritishGod's Own Country will be released on UK Blu-ray, DVD and Digital by Lionsgate and Picturehouse Entertainment on 29th January 2018, with an exclusive Digital EST release on 22nd January 2018.
Blu-ray and DVD special features:
Deleted and extended scenes
Theatrical trailer
You can pre-order the disc or digital version here: http://www.godsowncountry.film/watch-at-home/