Sergei Parajanov's celebrated masterwork The Colour Of Pomegranates paints an astonishing portrait of the 18th century Armenian poet Sayat Nova, the 'King of Song' and now arrives on Blu-ray for the first time, presented in a stunning new restoration by Martin Scorsese's Film Foundation World Cinema Project and Cineteca di Bologna/L'Immagine Ritrovata laboratory, in association with the National Cinema Centre of Armenia and Gosfilmofond of Russia.
One of cinema's most revered and beautiful films this masterpiece is not a conventional biography but a cinematic expression of Sayat Nova's work, resulting in an extraordinary visual poem. Key moments in his subject's life are illustrated through a series of exquisitely orchestrated tableaux filled with rich colour and stunning iconography, each scene a celluloid painting alive with stylised movement.
Marking 50 years since the start of production, this cinematic masterpiece arrives on 29 January 2018 courtesy of Second Sight, as The Colour Of Pomegranates Limited Edition Box Set, a luxury two-disc collector's set on Blu-ray complete with a 112-page perfect-bound book, a host of brand new special features, archive material, short film, documentaries and both the Armenian and Russian versions of the film.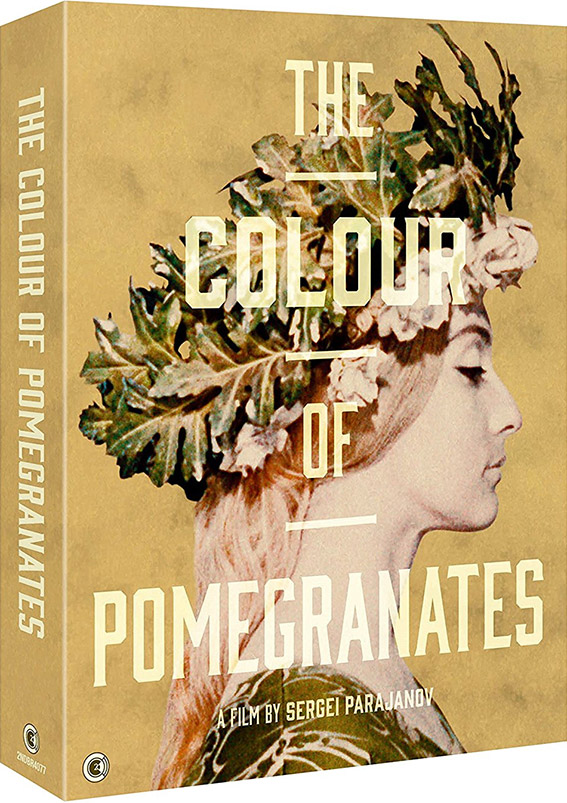 The Colour Of Pomegranates will be released as a Limited Edition Blu-ray box set on 29 January 2018 by Second Sight at the RRP of £29.99.
Special features – Disc 1:
The Film Foundation's World Cinema Project restoration of The Armenian Version ('Parajanov's Cut')
The Russian Version ('Yutkevich's Cut') prepared using The Film Foundation's restored material
Optional annotated commentary on The Armenian Version by James Steffen, author of The Cinema of Sergei Parajanov and advisor on the new restoration
Optional audio commentary on The Russian Version by Levon Abrahamyan
Special features – Disc 2:
New 2K restoration of Sergei Parajanov's short film 'Kiev Frescoes' with optional annotated commentary by Daniel Bird
Poetry, Pomegranates and Parajanov: A new appreciation by Daniel Bird
Pomegranates Rediscovered: Cecilia Cenciarelli of Bologna Cineteca on the multi-national effort to save The Colour of Pomegranates
Free Parajanov!: Tony Rayns on the campaign to free Parajanov
The World is a Window: The Making of The Colour of Pomegranates
Memories About Sayat Nova: Levon Grigoryan's 2006 documentary featuring extracts from the rushes
Parajanov: A Requiem
114-page limited edition book featuring Martin Scorsese introduction, archive material, new writings, costume designs, storyboards and original literary script