Eureka Entertainment to release Strangled, an unpredictable psychological thriller, as part of the Montage Pictures range in a Dual Format (Blu-ray & DVD) edition in February.
Based on real-life events, Strangled is set in the provincial Hungary of the 1960s at the height of socialism, when a series of atrocious murders shock the small town of Martfű. 
A psychotic killer is on the prowl, strangling young women. Amidst the media frenzy, an innocent man is accused and sentenced for the crimes he could not possibly have committed. A determined detective becomes obsessed with finding the real killer, whilst under pressure from his superiors who just want to see a man hang.
Winner of nine Hungarian Film Awards, Strangled is a dark and gritty thriller from Árpád Sopsits that brings to mind both Lang's M and Fincher's Zodiac in its approach to the murder-mystery genre.
"A robust, atmospheric suspense thriller that shows how politics and personal ambition can have a toxic effect on justice" – Hollywood Reporter

"Affectionately adhering to the tropes of the thriller genre, what transpires is a captivating production that while incredibly upsetting, makes for a rewarding experience" – HeyUGuys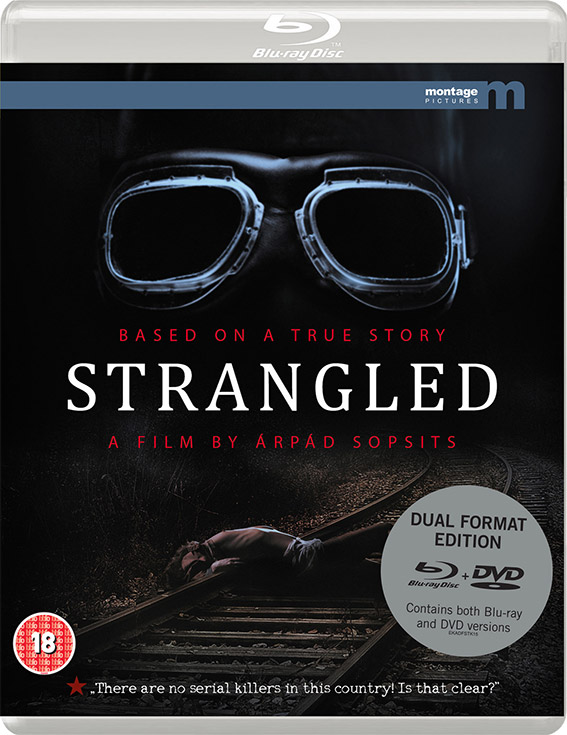 Strangled will be released as a dual format (Blu-ray & DVD) edition on 5 February 2018 by Eureka Entertainment under its Montage Pictures banner at the RRP of £12.99.
Dual format features:
Stunning 1080p presentation (on the Blu-ray), with a progressive encode on the DVD
5.1 Surround and Stereo soundtrack options
Optional English subtitles
Trailer