Eureka Entertainment have announced the release of The Housemaid, a refreshing update of the gothic-horror genre, as part of its new Montage Pictures range in a Dual Format (Blu-ray & DVD) edition in February.
First-time director Derek Nguyen makes a captivating debut with The Housemaid [Cô Haû Gaí], a haunting gothic romance which blends bold eroticism with a pervasive sense of dread.
Linh is a docile and hardworking poor orphaned girl who comes to Sa Cat seeking a housemaid job. Sebastien Laurent is a French captain and owner of the Sa Cat rubber plantation. For years, the massive mansion is rumoured to have ghosts, particularly those of Camille – Sebastien's late wife—and the mistreated plantation workers. Once Linh comes to Sa Cat, she begins to hear strange sounds, have frightening dreams, and witness bizarre occurrences. After some time, Linh and Captain Laurent become close to each other and develop a romance. However, their love soon awakens the vengeful souls of Sa Cat plantation.
With its sumptuous visuals and memorable scares, The Housemaid is a bold update of the gothic-horror genre.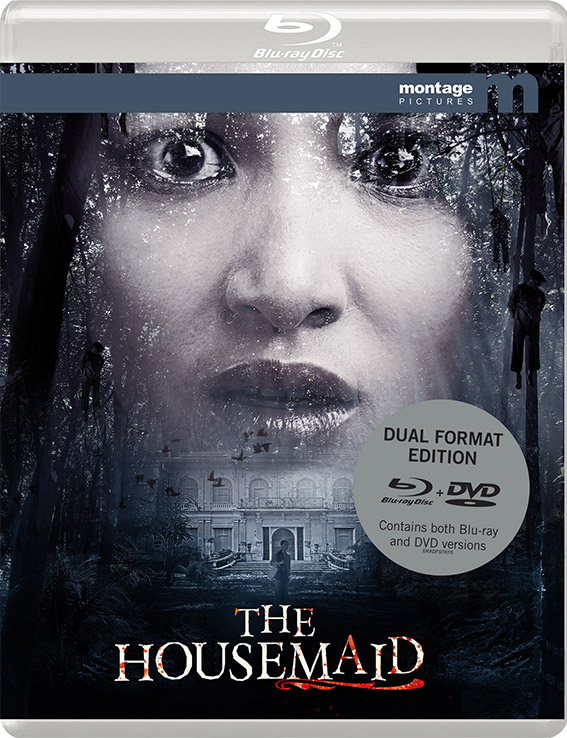 The Housemaid will be released on dual format (Blu-ray & DVD) in the UK and Ireland on 19 February 2018 by Eureka Entertainment as part of its Montage Pictures label at the RRP of £12.99.
Dual format features:
Stunning 1080p presentation (On the Blu-ray), with a progressive encode on the DVD
5.1 Surround and Stereo soundtrack options
Optional English subtitles
Trailer