Eureka Entertainment have announced the release of a new 2K restoration of Carl Theodor Dreyer's Michael, a compelling piece of silent cinema from one of the all-time great directors, as a world exclusive on Blu-ray in February.
Based on Herman Bang's 1902 novel of the same name, Dreyer's film is a fascinating fin-de-siècle study of a "decadent" elderly artist (Benjamin Christensen) driven to despair by his relationship with his young protégé and former model, Michael (Walter Slezak). With suffocatingly sumptuous production design by renowned architect Hugo Häring (his only film work), this Kammerspiel, or "intimate theatre", foreshadows Dreyer's magnificent final film Gertrud, by forty years with its "Now I may die content, for I have seen great love" epigraph.
Michael was scripted by Dreyer with Fritz Lang's wife, Thea von Harbou (Metropolis, M, etc). It stars the director Benjamin Christensen (Häxan); Walter Slezak (Hitchcock's Lifeboat); Nora Gregor (Renoir's The Rules of the Game); Mady Christians (Ophüls' Letter from an Unknown Woman); and Karl Freund (who also shot Metropolis) in his only ever appearance as an actor. Freund lensed most of Michael too, but left to work on Murnau's The Last Laugh, and Rudolph Maté took over.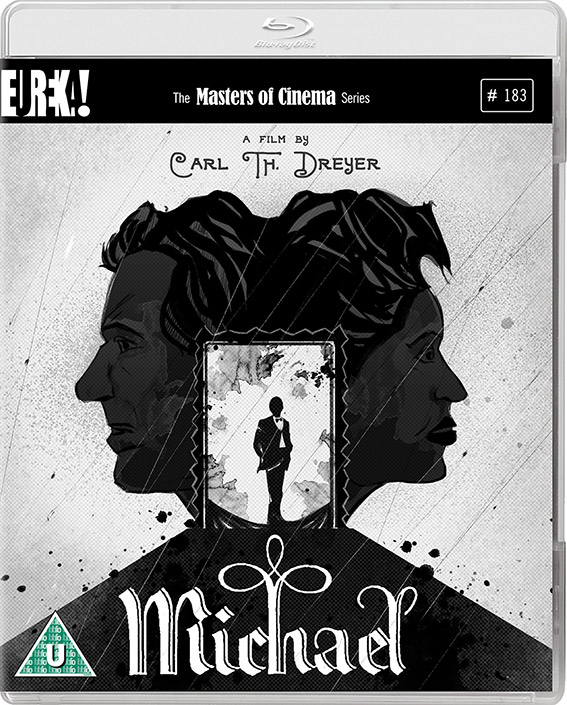 Michael will have its world Blu-ray premiere on 12 February 2018 from Eureka Entertainment as part of the Masters of Cinema series at the RRP of £16.99.
Blu-ray features:
Stunning 1080p presentation from a new 2K restoration
Score by Pierre Oser (piano, clarinet, cello) presented in uncompressed LPCM stereo
Original German intertitles with optional English subtitles
Full-length audio commentary by Dreyer scholar, Casper Tybjerg
An exclusive video essay by critic and filmmaker David Cairns
An illustrated audio interview with Dreyer from 1965
 A collector's booklet featuring a new essay by Philip Kemp; a reprint of Tom Milne's The World Inside Me from 1971; Jean Renoir's 1968 tribute, Dreyer's Sin; a translation of the original 1924 Danish programme; a reprint of Nick Wrigley's essay from the film's 80th anniversary DVD release; and a selection of archival imagery