Crippled Ho, an illegal immigrant from mainland China sneaks into British-colonized Hong Kong in 1963, a den of corruption, drugs and violence. Working as a thug for a local gang, Ho comes to the attention of corrupt cop Lee Rock. The unlikely duo team up and set about taking over the city's thriving, dangerous underworld.
Chasing the Dragon is a ambitious, big-budget crime drama, based on true story, with Hong Kong cinema superstars Donnie Yen (Iron Monkey, Ip Man) and Andy Lau (Infernal Affairs, House of Flying Daggers) starring together for the first time. Yen is Crippled Ho, based on the Chinese gangster Ng Sik-Ho, who rises up from nothing to control the drug trade in Hong Kong – aided and abetted by a corrupt cop played by Lau.
This rise and fall story, described in the publicity blurb as a Chinese Scarface, is co-directed by Hong Kong film veteran Wong Jing (God of Gamblers) and ace cinematographer Jason Kwan. The film's period settings are impeccable, and memorable set pieces include an insane shoot-out in a striking recreation of Kowloon Walled City, a car chase like you've never seen, and enough brutal, brilliantly choreographed bone-crunching to keep genre fans happy.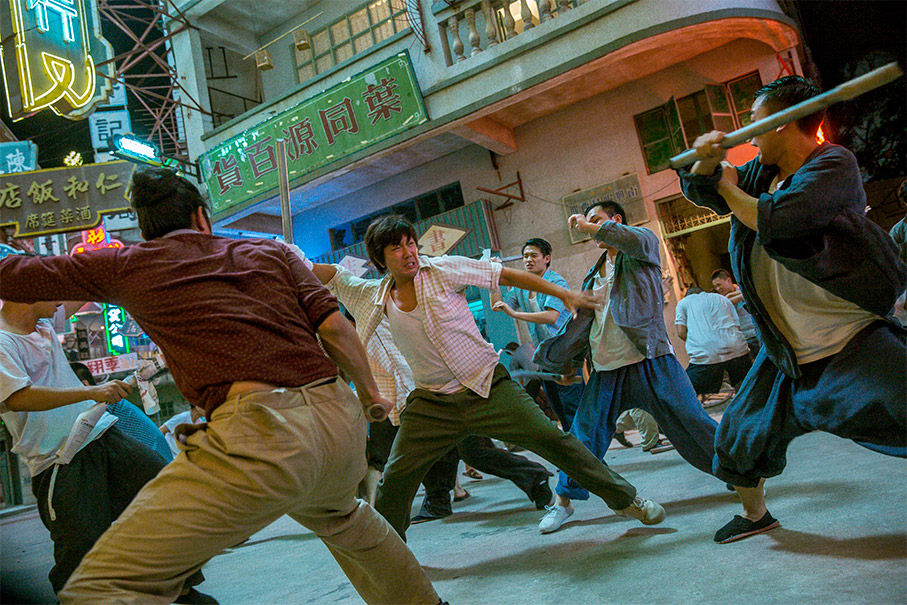 Chasing the Dragon [Chui lung] will be released on UK DVD on 22 January 2018 by Well Go USA at a yet to be confirmed RRP.
No special features have been listed. We don't even have the DVD cover yet artwork yet.
Here's a surprisingly unrevealing trailer: