Eureka Entertainment is to release Kills on Wheels, an original and nuanced dark comedy, as part of its new Montage Pictures range in a Dual Format (Blu-ray & DVD) edition in January.
The second feature film from director Attila Till, Kills on Wheels is an inventive, action-packed coming-of-age story of friendship, loyalty and revenge.
Zoli and Barba are inseparable friends and outcasts. Both physically disabled, they live in a rehabilitation facility where life seems rather aimless. Zoli needs life-saving surgery but doesn't want his absent father to pay out of guilt and pity. Enter Rupasov, a mysterious wheelchair-using man newly released from prison. He quickly adopts the two friends and offers them a chance to make some extra money by helping him in his work. That work, however, is murder. Rupasov is a hitman.
Inspired by his own experiences working as a volunteer for disabled people, director Attila Till skilfully blends reality with fantasy as he offers a gentle probe into the lives of those who live on the edge of society.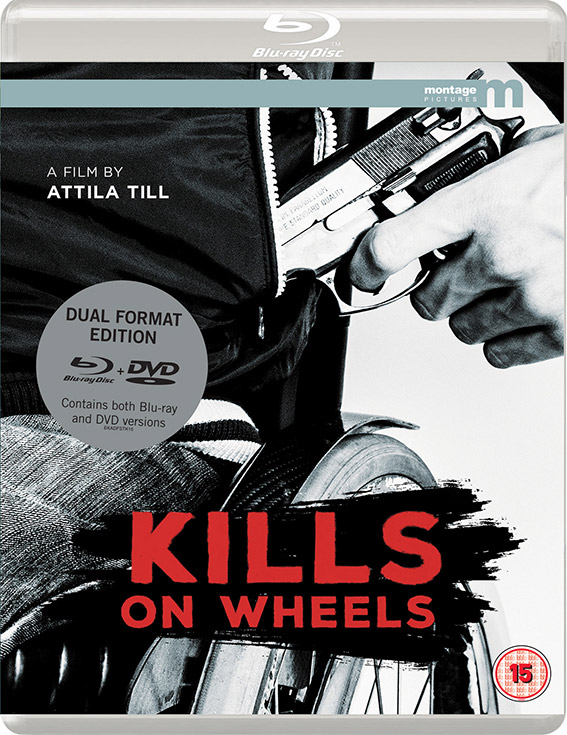 Kills on Wheels will be released as a dual format edition by Eureka under its Montage Pictures banner on 15 January 2018 at the RRP of £12.99.
Dual format features:
Stunning 1080p presentation (on the Blu-ray), with a progressive encode on the DVD English subtitles
5.1 Surround and Stereo soundtrack options
Optional English subtitles
Trailer