Mima Kirigoe (Junko Iwao) has a bright future ahead of her when she leaves the chart-topping pop trio "CHAM!" to pursue an acting career. When a role in a violent crime drama courts controversy and a bizarre blog starts detailing every aspect of her life however, Mima begins to fall apart and her associates start turning up dead. Stalked by madness amidst a whirlpool of fear and a dangerous dance of reality and delusion, Mima is left helpless and riddled with self-doubt in a world where innocence is lost and dreams become nightmares.
While many debuts can show a potential for greatness, few take the stage with as strong a spotlight as their later scenes – yet Satoshi Kon did just that from opening night with Perfect Blue [Pâfekuto burû] a powerful, exhilarating thriller that doesn't shy away from harsh criticisms of Japan's idol industry and keeps you guessing right until the very end.
Satoshi Kon's career may have been cut tragically short and the world potentially robbed of decades' worth of more stories, yet the consistent quality of his filmography will remain unrivalled by many with whole lifetimes still ahead of them.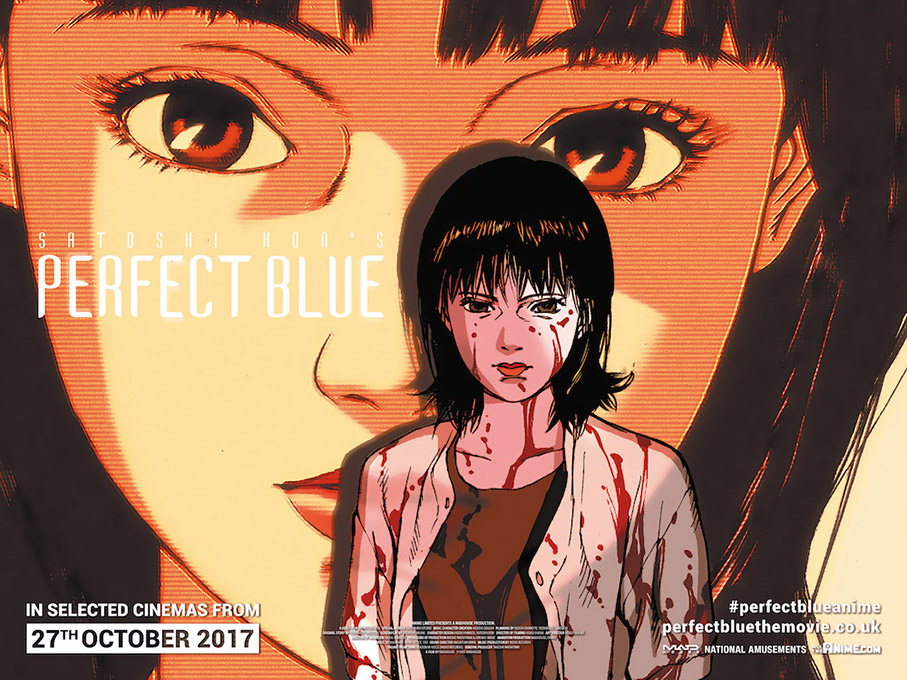 Celebrated as one of anime's greatest directors, Satoshi Kon was inspired to pursue a career in animation while attending high school by future classics including Space Battleship Yamato and Heidi, Girl of the Alps, which was directed by eventual Studio Ghibli co-founder Isao Takahata.
After leaving college, Satoshi Kon found his first work in anime as an animator on Roujin Z by Katsuhiro Otomo (Akira), who he had previously served as a manga assistant, and Mamoru Oshii's 1993 film Patlabor 2: The Movie, before making his directorial debut in 1997 with Perfect Blue.
Satoshi Kon returned to re-examining the blurring lines of reality in both his 2002 film Millennium Actress and his final feature film, 2006's Paprika. Between those, he helmed the award-winning comedy drama Tokyo Godfathers and the brilliant television anime Paranoia Agent.
On 24 August 2010, Satoshi Kon tragically passed away following a battle with pancreatic cancer, aged 46. His planned fifth film, Dreaming Machine, remains unfinished.
Perfect Blue will be released in UK cinemas nationawide to mark its 20th Anniversary by Anime Ltd on 31 October 2017, which will be preceded by a number of exclusive screenings on Friday 27 October 2017.
Here's a trailer: