Fifty years on from its first UK broadcast, The Prisoner remains as fresh and dynamic as when it was first unleashed upon an unsuspecting world in 1967. In celebration, Network has produced a new feature-length documentary, In My Mind, that explores the series through the eyes of its enigmatic star, Patrick McGoohan, as well as new anniversary editions of the series on Blu-ray and DVD.
Written and directed by award-winning documentary filmmaker Chris Rodley, In My Mind recounts one of Chris' early filmmaking experiences: an attempt to interview Patrick McGoohan - something McGoohan had resisted previously – about his enigmatic series for a Channel 4 commissioned documentary. A documentary that didn't quite go to plan.
In a series of frank interviews conducted by Chris, most of which ultimately remained unused in the 1983 documentary Six Into One – The Prisoner File, McGoohan slowly reveals his innermost thoughts about his concept. Featuring new interviews with his daughter Catherine McGoohan, who offers insightful and informed views on her father's inner emotional and psychological state of mind and featuring never-before-seen archive footage, this is the definitive story of The Prisoner as told by its creator.
Disowned by McGoohan at the time, Six Into One is now locked away forever, paving the way for this new film which sets out to put the record straight some thirty-five years later...
In My Mind joins a brand-new edition of the series on Blu-ray and DVD containing all 17 episodes which feature brand new detailed text commentaries and a wealth of newly produced special features, unseen footage and much more.
A deluxe edition also includes an updated edition of Andrew Pixley's definitive and highly-regarded book on the series, lavishly illustrated with rare and unpublished photographs and a newly re-mastered 6-CD soundtrack of the specially composed music scores by Albert Elms, Wilfred Josephs and Robert Farnon, Ron Grainer's themes and the Chappell music library pieces altogether in one set for the first time.
In My Mind will be released on UK Blu-ray and DVD on 30 October 2017 by Network Distributing at the RRP of £14.99 for the Blu-ray and £12.99 for the DVD.
Special features:
Patrick McGoohan 1983: an outtake from on of Chris Rodley's full interview sessions
Catherine McGoohan 2017: Catherine McGoohan speaks candidly about her father's work and legacy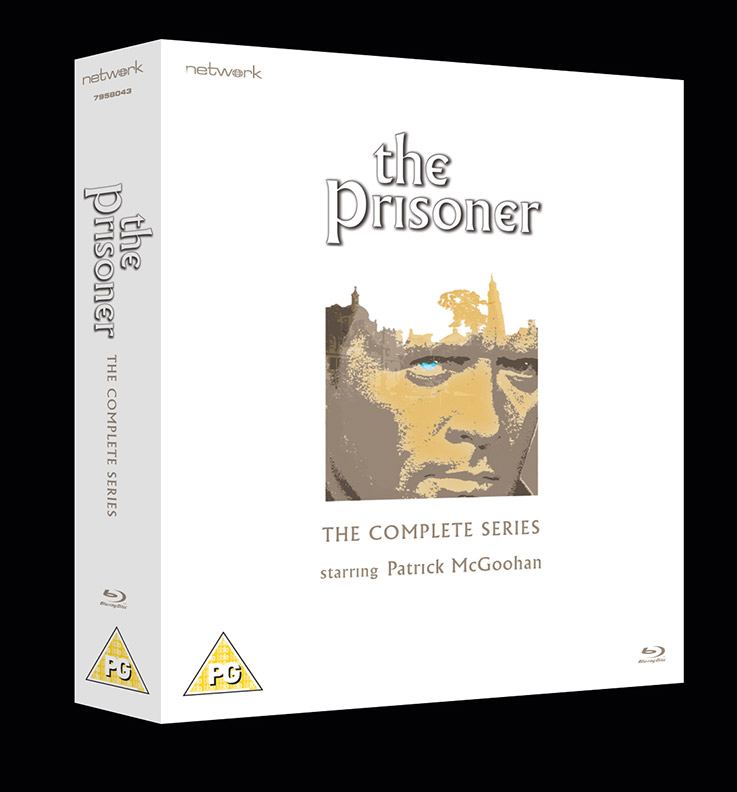 The Prisoner: 50th Anniversary Limited Edition will be released as a Blu-ray box set on 30 October by Network Distributing at the RRP of £75, and will be available exclusively at:
networkonair.com/the-prisoner-at-50 (the link isn't active at the time of posting, but should be soon)
Box set includes (all items also available separately):
The Prisoner 50th Anniversary series Blu-ray (incl. extras)
In My Mind – feature-length documentary
The Prisoner: A Complete Production Guide – updated edition of Andrew Pixley's illustrated book
The Prisoner 6-CD re-mastered soundtrack & library music
50th Anniversary trailer: