Winner of the Golden Lion at the 1966 Venice Film Festival and nominated for three Oscars (Best Director, Best Original Screenplay and Best Foreign Picture), The Battle of Algiers [La battaglia di Algeri] is a tour-de-force of world cinema and features a haunting score from maestro Ennio Morricone. It arrives as a stunning luxury collector's set featuring a host of fascinating special features and a booklet on Blu-ray and will also be available on DVD and VOD platforms in December.
Recreating the Algerian struggle for independence from French occupation this powerful, thought provoking film is one of the most influential political movies of all time, depicting the brutal acts of both sides.
Shot in a gritty documentary style, with remarkable crowd scenes, it features the ground-breaking use of amateur actors including Algerian activists such as Saadi Yacef, all adding to the film's realism – so much so that the film is used by military organisations including the Pentagon to offer insights in to guerrilla strategy and the effects of foreign occupation.
Digitally remastered in 4K and beautifully restored preserving the grainy, newsreel look that the director Gillo Pontecorvo designed, the restoration was made by the L'Immagine Ritrovata with the participation of the director's son, cinematographer and director Marco Pontecorvo, in collaboration with CultFilms and was nominated for the Best Restored Version Award at the 2016 Venice Film Festival.
The restored 4K version of the film will premiere at the Barbican on 12 October and run until 16 October 2017.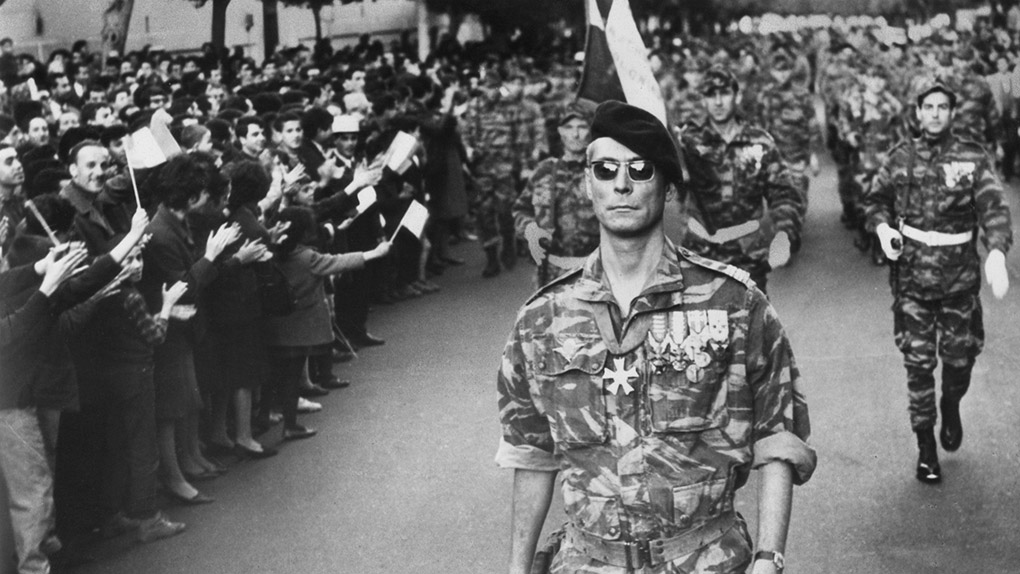 The Battle of Algiers will be released on UK Blu-ray, DVD and VOD as a Collector's Edition on 4 December 2017 from new independent label CultFilms at the RRP of £17.99.
Special features:
Booklet by Alan O'Leary
The Making of The Battle of Algiers (interview with Dir. Gillo Pontecorvo)
The Real Battle of Algiers (interview with producer Saadi Yacef, head of FLN guerrillas in Algiers)
Our War for Freedom (interview with FLN fighter Zohra Drif Bitat)
Exclusive Presentation by Director Paul Greengrass
Exclusive interview with Director Ken Loach