Eureka Entertainment have announced the theatrical release of Strangled [A Martfüi Rém], a chilling serial-killer drama based on the true story of the Monster of Martfü, in selected cinemas nationwide (UK & Ireland) from 17 November 2017.
Based on real-life events, Strangled is a social, political and psychological thriller set in the provincial Hungary of the 1960s at the height of socialism, when a series of atrocious murders shock the small town of Martfű.
A psychotic killer is on the prowl, who continues to slaughter young women while an innocent man is wrongly accused and sentenced for crimes he could never have committed. A determined detective arrives on the scene and soon becomes obsessed with the case while under pressure from the prosecutor to see a man hang. We soon find ourselves entangled in a web of intricate conspiracy and disturbing drama.
Winner of nine Hungarian Film Awards in 2017, this dark and gritty thriller directed by Árpád Sopsits, grapples with an incredible anomaly of crime and punishment as it examines and expands the extraordinary story of the infamously malicious Martfű Murderer.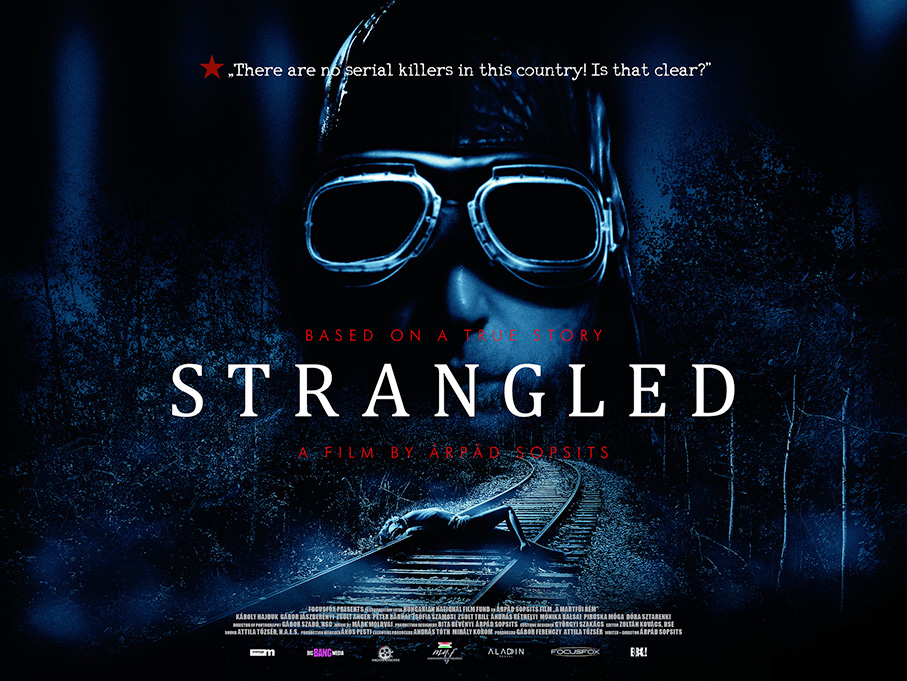 Strangled will be receive its UK Premiere on Monday 9 October 2017 at The Prince Charles Cinema as part of the 60th BFI London Film Festival 2017, attended by the director Árpád Sopsits.
Tickets are available here: http://po.st/4MkVop
Further festival screenings of Strangled are to be announced, ahead of a nationwide release (UK & Ireland) in selected Cinemas on 17 November 2017.
Full details of screenings will be listed here http://po.st/d5Fpbz
"There's an intriguing sense of time and place here; events play out in a small place in an ostensibly simpler time, perhaps, but the political crosswinds are strongly felt and complex. Technical credits are solid in this historical drama. It's the kind of subject matter which has been appropriated for the small screen of late, but there's a scope and ambition here which justifies a big-screen release domestically." – Screendaily.com

"There is no explanation for the evil shown by a serial killer but there is for every other aspect of his character and that's much more terrifying. 'Strangled' is the best Hungarian film of the year." – Index.hu

"After a handful of auteur films, Sopsits has eventually created his first authentic genre movie and appears to have made the most successful Hungarian crime movie to date." – Vox.hu