Ken Loach is arguably Britain's most lauded director of the last 30 years. These collections, released in both Blu-ray and DVD box sets by the BFI on 18 September, contain three films that are emblematic of the acclaimed filmmaker's talent for engaging with social injustice and contemporary politics in stories by turns funny, heartbreaking and harrowing. Special features include filmed interviews with Ken Loach and the 2006 documentary Carry on Ken.
In Riff-Raff, Glaswegian jailbird Stevie (Robert Carlyle) heads to London to find work but discovers a world of corruption and degradation. Inner-city poverty is brought to the fore in Raining Stones, as unemployed Bob's (Bruce Jones) desperate attempts to afford a communion dress for his daughter result in a succession of disasters. Inspired by real events, Ladybird Ladybird is the emotional story of a woman's fight to hold on to her children and her relationship in the face of bureaucratic interference.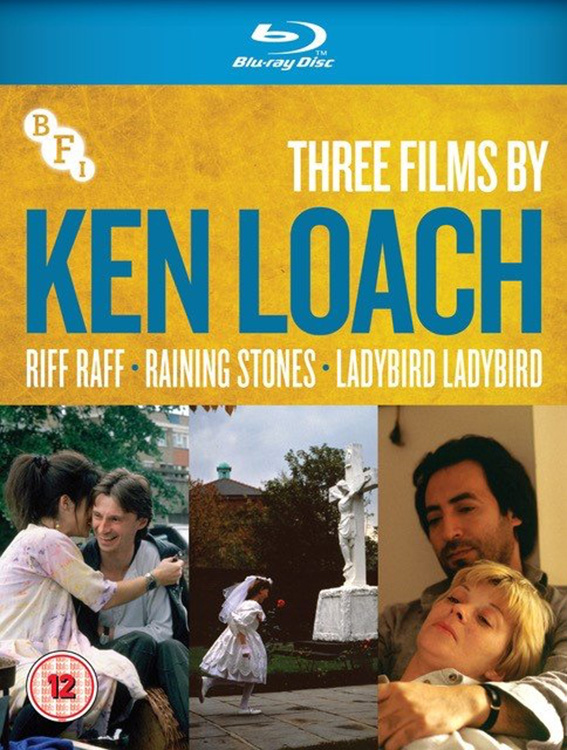 Three Films by Ken Loach will be released as 3-disc Blu-ray and DVD box sets on 18 September by the BFI at the RRP of £34.99 for the Blu-ray set and £29.99 for the DVD.
All films on the Blu-ray set are presented in High Definition. The Blu-ray set also contains an illustrated booklet with new writing by David Archibald, original reviews and full film credits.
Special features:
Includes a newly remastered presentation of Ladybird Ladybird, approved by the director
Ken Loach: The Guardian Lecture at the National Film Theatre with Derek Malcolm (1992, 74 mins)
Face to Face: Jeremy Isaacs talks to Ken Loach (Geraldine Dowd, 1991, 40 mins): the former head of Channel Four discusses the filmmaker's life and career
Carry on Ken (Toby Reisz, 2006, 49 mins): an in-depth documentary appraising the director
Original trailers for all three films
Stills galleries