Eureka Entertainment have announced that they will be releasing Capture Kill Release, a shocking blend of sadistic horror and suburban drama, on DVD in September.
A hit with critics and audiences worldwide since its debut at the Sunscreen Film Festival, Capture Kill Release is an unflinching and chilling depiction of a couple's moral decay for the sake of their 'art'.
A young married couple documents their descent down the rabbit hole as they seek to fulfil one of their darkest desires: kill a stranger and film it for posterity. Strain and second thoughts pull at their devotion to each other as they carefully plot out a heinous crime for the sake of curiosity. While they may have carefully thought out every small step and detail of getting away with murder, nothing can prepare them for the guilt and the weight of moving on in the aftermath.
Directed by Nick McAnulty and Brian Allan Stewart, winner of numerous awards at horror festivals around the world, and featuring star-making performances from the two leads, Capture Kill Release is one of the most talked about independent horror films in recent years.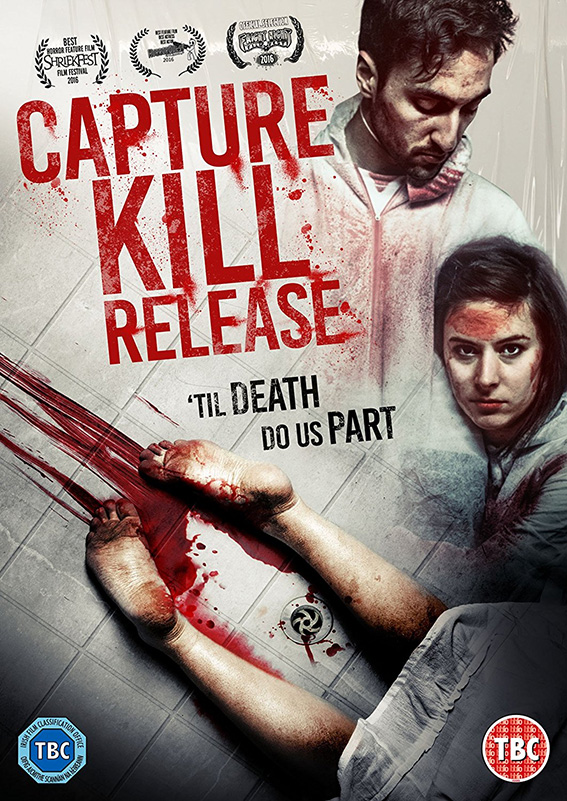 Capture Kill Release will be released on UK DVD by Eureka Entertainment on 25 September 2017 at the RRP of £12.99.
DVD special features:
Deleted scenes
Untreated VHS sequences
Teaser and theatrical trailers