Set in an idyllic Kent village one balmy summer during the 1960s, The Orchard End Murder, an obscure British oddity from 1981, is a macabre tale of murder and mischief. Released in a Dual Format Edition next month, this is the 35th title on the BFI Flipside label, which rescues weird and wonderful British films from obscurity and presents them in new high quality editions on DVD and Blu-ray.
A young woman from the suburbs (Tracy Hyde, Melody), bored by a countryside tryst, wanders off to explore her surroundings. When she meets a gnome-like stationmaster and his towering, half-witted railway-worker friend (played by Casualty's Clive Mantle), an initially strange encounter turns sinister among the trees of a nearby orchard.
Written and directed by Christian Marnham and shot by Pete Walker's regular cameraman Peter Jessop, The Orchard End Murder is a violent, darkly humorous thriller, unseen since it originally shocked UK cinemas audiences as the supporting feature to Gary Sherman's Dead and Buried.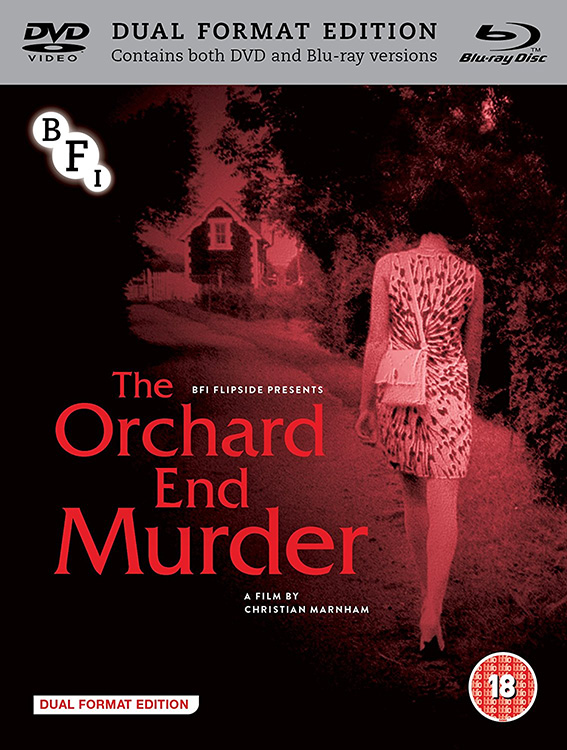 The Orchard End Murder will be released as a Dual Format edition (Blu-ray & DVD) by the BFI as part of its Flipside strand on 24 July 2017 at the RRP of £19.99.
Special features:
The Showman (Christian Marnham, 1970, 25 mins): Short documentary about fairground Wild West showman Wally Shufflebottom
Christian Marnham on The Orchard End Murder (2017, 38 mins)
Christian Marnham on The Showman (2017, 5 mins)
From Melody to Orchard End Murder: An Interview with Tracy Hyde (2017, 12 mins)
An Interview with David Wilkinson (2017, 13 mins)
Illustrated booklet with new writing by Josephine Botting and Vic Pratt, and full film credits