Studiocanal has announced the July Blu-ray and DVD release of Ben Wheatley's latest, Free Fire, an explosive love letter to the action genre with an outstanding ensemble cast that includes Brie Larson, Armie Hammer, Cillian Murphy, Sharlto Copley, Jack Reynor, Michael Smiley, Sam Riley, Noah Taylor, Enzo Cilenti and Babou Ceesay. Set in a derelict warehouse, it's a thrilling story of an arms deal gone wrong. Produced by Andy Starke, written by Amy Jump and Ben Wheatley. The film is executive produced by Martin Scorsese.
Justine (Brie Larson) has brokered a meeting in a deserted warehouse between two Irishmen (Cillian Murphy, Michael Smiley) and a gang led by Vernon (Sharlto Copley) and Ord (Armie Hammer) who are selling them a stash of guns. But when shots are fired in the handover, a heart stopping game of survival ensues.
Ben Wheatley is the critically acclaimed and award-winning British director of Down Terrace, Kill List, Sightseers, A Field in England, High-Rise and Free Fire. He has also directed notable TV shows (including Doctor Who and Modern Toss), adverts and idents, animated shorts and Internet viral ads. Initially a short filmmaker and animator, Wheatley gained a cult following for his work online.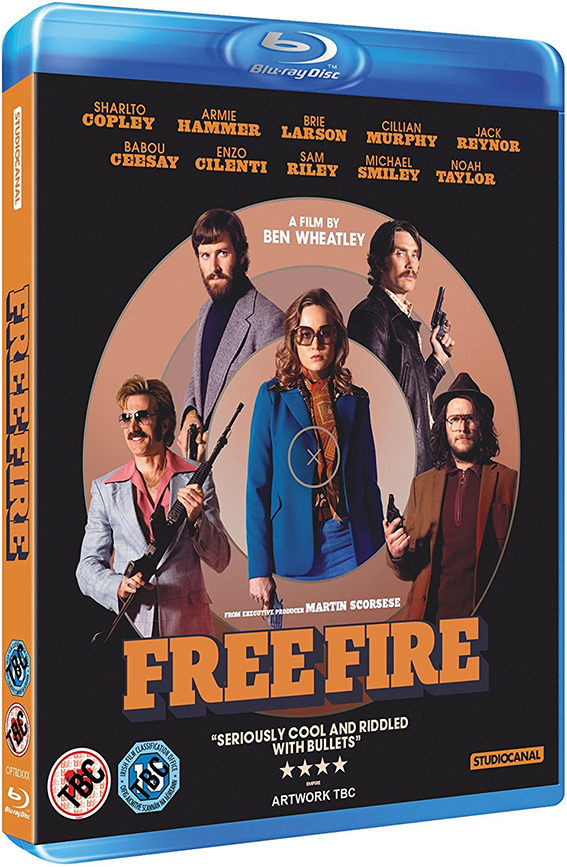 Kill List will be released on UK Blu-ray and DVD on 31 July 2017 by Studiocanal at a yet to be confirmed RRP.
Special features:
Audio commentary with Ben Wheatley, Cillian Murphy and Jack Reynor
Making of Free Fire featurette
Interviews with cast and crew