With its memorable sing-a-long hit title track from Phil Oakey and standout soundtrack from Giorgio Moroder, music video and Mike Bassett: England Manager director Steve Barron's Electric Dreams is a quintessential 80s music-driven comedy-drama that has built itself a moderate cult following in the years since its original release.
Starring Lenny von Dohlen (Twin Peaks: Fire Walk With Me) as Miles, a helpless, hopeless architect, who is about to blow a fuse. He has a problem: his computer Edgar has decided to wreck his life. He's ruined his credit rating, run up his phone bill, cancelled his plane reservations, locked him out of his house and now he's trying to steal his girlfriend. Meet Madeline (Virgina Madsen – Sideways), she's blonde, brilliant and waiting for the sparks to fly in this hilarious, much-loved 80s love-triangle with a difference.
Featuring music from 1980s pop royalty including Jeff Lynne, Heaven 17, Helen Terry, Culture Club this is a fun trip down memory lane that seems to play better now than it did at the time. Or is that just us?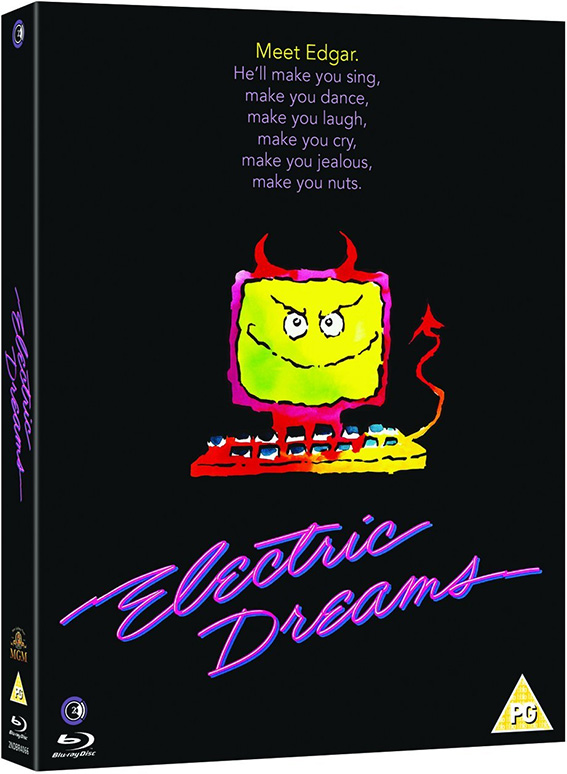 Electric Dreams will make its UK Blu-ray debut on 31 July 2017 from Second Sight at the RRP of £19.99.
Blu-ray features:
New restoration presented in High Definition 1080p
Is This A Story? – new interview with director Steve Barron
Electric Dreaming – new interview with writer/co-producer Rusty Lemorande
Miles and Madeline – New Interviews with stars Lenny von Dohlen and Virginia Madsen
Limited Edition slipcase with premium spot gloss varnish (initial 2000 units)
New SDH subtitles for the hearing impaired