Curzon Artificial Eye have announced the July release of Katell Quillévéré's Heal the Living and François Ozon's Frantz on UK Blu-ray and DVD.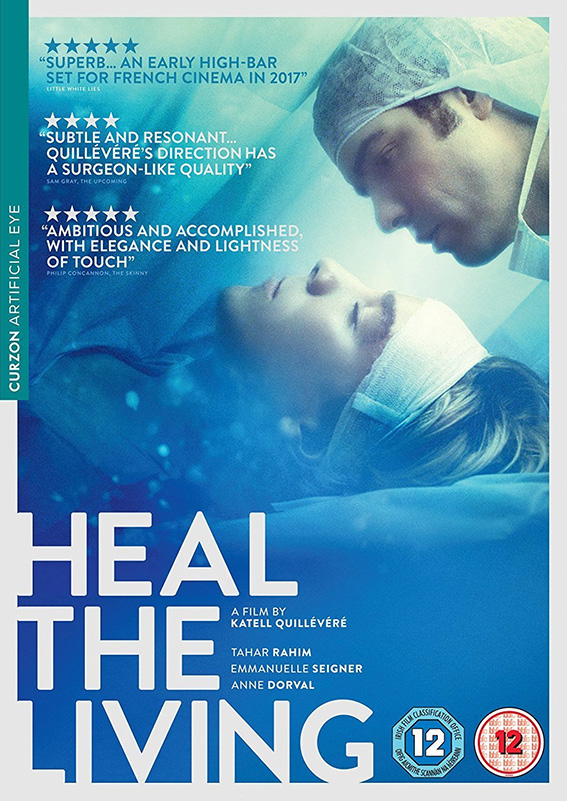 Heal the Living [Réparer les vivants] | 3 July 2017 | Blu-ray (£19.99) & DVD (£15.99)
From the celebrated French director Katell Quillévéré (Love Like Poison, Suzanne) comes Heal the Living, a powerful but delicately crafted ensemble drama on the fragility and fluidity of life.
Simon is living the life of a typical teenage boy – surfing, cycling and chatting up girls – until a tragic accident leaves him stretched out on a hospital bed, technically alive, but brain dead. While the news means agony for his family, it brings bittersweet hope for Claire, a woman on the waiting list for a desperately needed heart transplant. With time running out, Simon's parents are forced to make a painful decision with consequences that will ripple out and touch the lives of people they will never meet.
Based on Maylis de Kerangal's acclaimed novel and featuring a cast of top French actors including Tahar Rahim, Emmanuelle Seigner and Anne Dorval, Heal the Living is a moving meditation on loss, hope and the infinite ties that connect us. Executed with poise, precision and understated originality, it cements Quillévéré's place among France's most exciting young filmmaking talent.
"Cinema to make the heart beat faster" – The Observer

"A quietly staggering, pristinely acted ensemble piece about the negotiation of loss and tempering of hope" – The Telegraph
Special feature:
Interview with director Katell Quillévéré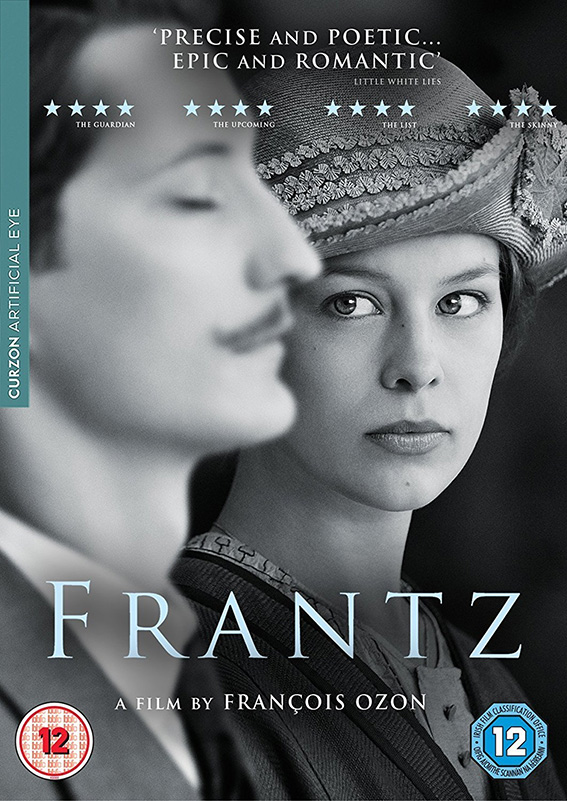 Frantz | 10 July 2017 | Blu-ray (£19.99) & DVD (£15.99)
One of world cinema's most prolific auteurs, François Ozon (Swimming Pool, In the House) returns with the moving and poetic period drama Frantz, an elegant reimagining of the story behind Ernst Lubitsch's undersung 1932 drama Broken Lullaby.
In a small German town in 1919, Anna mourns every day at the grave of her fiancé, Frantz, who was killed in battle during World War I. One day she spies a mysterious young Frenchman, Adrien, also laying flowers at the grave. Together they begin to bond over their shared grief, though Anna is intrigued by the enigmatic nature of Adrien's relationship with her fiancé. As the pair become increasingly close, long buried secrets are revealed that will change the fabric of their lives and take them across a wearied and battle-scarred Europe.
Shot with stunning black-and-white photography, Frantz is a masterfully told story of romance, grief and guilt featuring two remarkable lead performances from newcomers Paula Beer and Pierre Niney. At once graceful and and gripping, it is an intimate and timely exploration of healing and forgiveness across European borders.
"Handsome, teasing and therapeutically smart" – The Telegraph

"Beer's exquisite face holds the screen like a silent star" – The Times
Special features:
Lights & Costume Testing
Frantz in Venice Featurette
Posters Featurette
Deleted Scenes