Directed by Emmy-nominated Christopher Menaul (Summer in February, Killing Jesus), Signature Entertainment has announced that Another Mother's Son – based on a true story set in World War II on the Nazi-occupied island of Jersey – comes to DVD and Digital HD in July.
Another Mother's Son tells the true story of Louisa Gould, a largely unsung heroine of the Second World War. Under the rule of history's most evil regime, and abandoned by Churchill on the brink of the war, The Channel Islanders were the first to experience life under the Third Reich. Louisa Gould, a simple shop keeper charged with delivering the dwindling rations to her undernourished community, learns that one of her sons has been killed in battle. At the same time a young POW escapes from the German prison camp, and Louisa feels compelled to look after him – a Russian POW.
Boyzone's singer-songwriter, Ronan Keating, plays Louisa's brother Harold Gould. John Hannah (The Mummy film franchise, Four Weddings and a Funeral and television's Damages and Spartacus), and Amanda Abbington (Sherlock, Mr. Selfridge), play the remaining members of Louisa's family, whilst Emmy Award-winning Susan Hampshire (television's Monarch of the Glenn, The Forsyte Saga), Nicholas Farrell (Chariots of Fire) and Peter Wight (Another Year, Babel) make up the British contingent. The film also introduces an exciting young actor, Julian Kostov, as the young Russian POW.
Louisa Gould, and her brother and sister were amongst the first recipients of Her Majesty's British Hero of the Holocaust Awards in March 2010.
Another Mother's Son is produced by Bill Kenwright Films, whose recent films include Cheri (Stephen Frears), and Broken (Rufus Norris) which won the Best British Independent Movie at the BIFAS in 2013.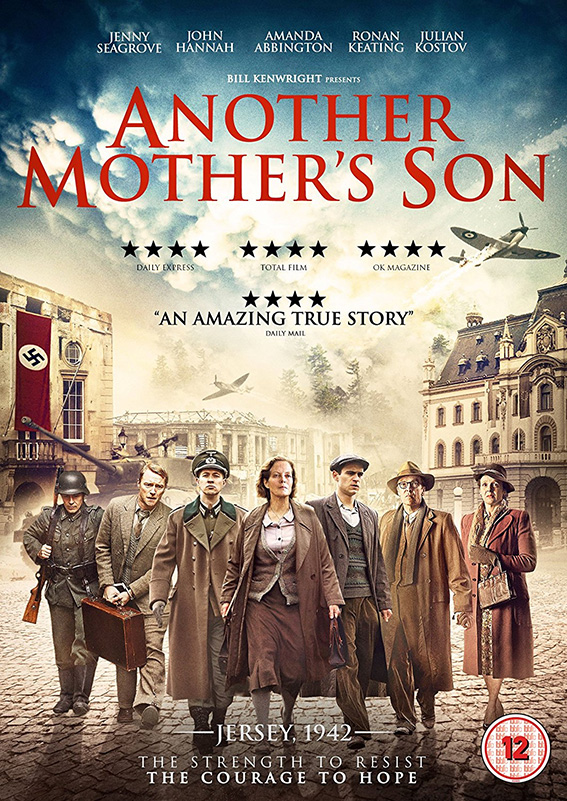 Another Mother's Son will be released on UK DVD and Digital HD by Signature Entertainment on 17 July 2017 at a yet to be confirmed RRP.
DVD special features: