From the director of Shock Wave & Ip Man: The Legend Is Born, this fully authorized Ip Man movie tells the story of Grandmaster Ip Man's final chapter.
In postwar Hong Kong, Ip Man is reluctantly called into action once more, when what begins as simple challenges from rival kung fu schools, leads to him becoming face to face with the dangerous underworld of the Triads. To defend himself and those he cares about, Ip Man must stand and fight one last time.
Providing an older, and yet still extremely skilled portrayal of Ip Man is Anthony Wong (Infernal Affairs, House of Fury). A lifelong martial arts practitioner, he spent over a year preparing to play the role of Ip Man. Other key cast includes Eric Tsang (Infernal Affairs I – III), Gillian Chung (The Spirit of the Swords), newcomer Marvel Chow, Jiang Luxia (Once Upon a Time in Shanghai), Xiong Xinxin (the Once Upon A Time in China series) and Ken Lo (Fairy Tale Killer).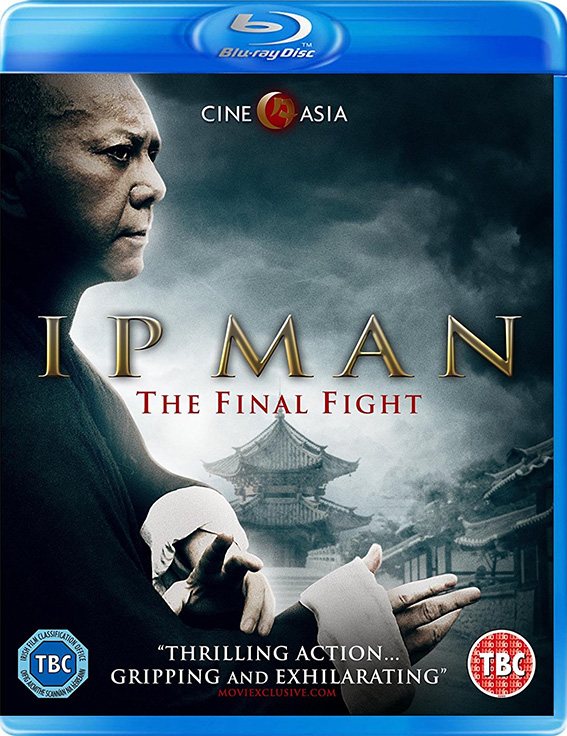 Ip Man: The Final Fight will be released on UK VOD on 5 June 2017 and Blu-ray and DVD on 12 June 2017 by Cine Asia at a yet to be confirmed RRP.
Special features:
Making-of featurette
Cast and crew interviews
Trailer