The BFI has announced the fully featured dual format release of Film, a film by Samuel Beckett, and Notfilm, a Kino-Essay by Ross Lipman for release in the UK on 22 May.
Film (1965), Nobel Prize winner Samuel Beckett's lone work for projected cinema, is a beguiling experimental short film in which a probing camera pursues a character named 'O', played by silent screen legend Buster Keaton.
In his Kino-Essay, Notfilm (2015), Ross Lipman explores the history surrounding the production of Film. Citing the work of Buñuel, Vertov, Vigo and Eisenstein, and featuring interviews with cinematographer Haskell Wexler, actor Billie Whitelaw, producer Barney Rosset and others, Notfilm examines Film's genesis, production, themes, and philosophical implications.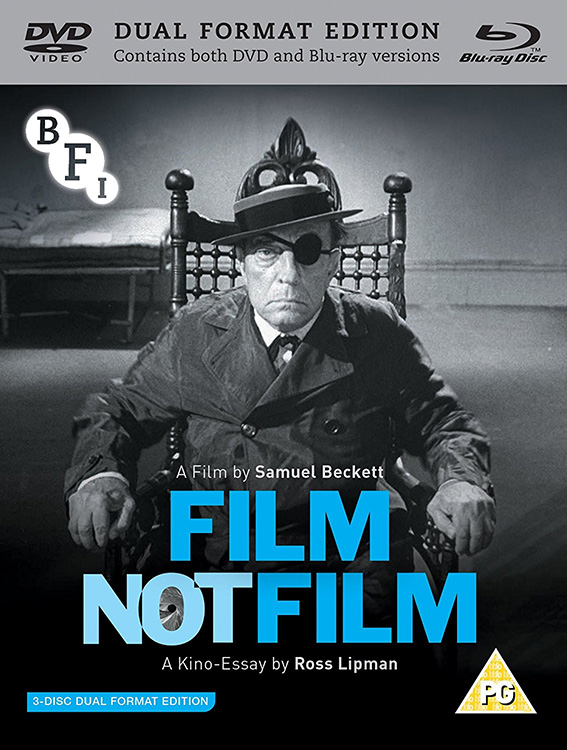 Film/Notfilm will be released as a dual format edition (Blu-ray and DVD) on 22 May 2017 by the BFI at the RRP of £19.99.
Dual format edition features:
New restoration of Film (1965) by Ross Lipman and the UCLA Film and Television Archive
Film (David Rayner Clark, 1979, 26 mins): rare British remake starring comedian Max Wall
The Street Scene (6 mins): a lost scene reconstruction from the Film outtakes
The Dog and Cat Takes (8 mins): outtakes from the 1965 version of Film
'What if E's Eyes Were Closed?' (7 mins): audio recordings of Beckett, Kaufman and Schneider
Buster Keaton and Film: James Karen in Conversation (42 mins)
Memories of Samuel Beckett: An Afternoon with James Knowlson (8 mins)
Jean Schneider: Memories of Alan Schneider (11 mins)
Jeanette Seaver: Beckett and Godot (4 mins)
Photo Galleries
Photographing Beckett (7 mins)
Notfilm trailer
The Music of Notfilm: downloadable MP3 recording by Mihály Víg (DVD only)
Illustrated booklet with new writings by Ross Lipman, Michael Brooke and Vic Pratt