Twentieth Century Fox Home Entertainment celebrates the incredible untold true story of three brilliant African-American women working at NASA, with the home entertainment release of Hidden Figures arriving on Digital Download 19th June 2017, and 4K Ultra HD, Blu-ray and DVD on 3rd July 2017.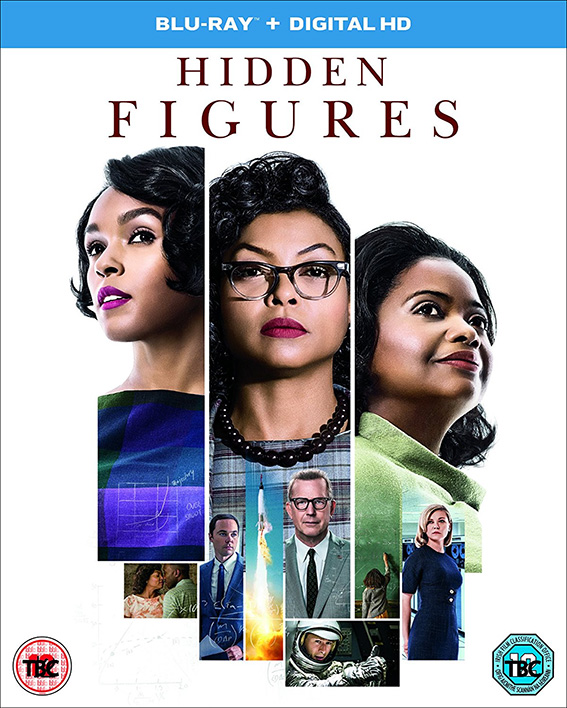 Katherine Johnson (Taraji P. Henson), Dorothy Vaughn (Octavia Spencer) and Mary Jackson (Janelle Monae) served as the brains behind one of the greatest operations in history: the launch of astronaut John Glenn into orbit. This stunning achievement restored the nation's confidence, turned around the Space Race between Russia and the U.S.A., and galvanised the world. The visionary trio crossed all gender and race lines to inspire generations to dream big.
Directed by Theodore Melfi (St. Vincent), and written by Allison Schroeder (Pineapple Express), Hidden Figures was nominated for Best Picture, Best Adapted Screenplay and Best Supporting Actress for Octavia Spencer at the 89th Academy Awards.
Special features include:
It All Adds Up – The Making of Hidden Figures

No Limits – The Life of Katherine Johnson
The Right People for the Job*
Recreating an Era – The Look of Hidden Figures*
A Spiritual Journey – The Music of Hidden Figures*
Moving the Decimal – Honoring Katherine Johnson

Deleted Scenes*

Optional Deleted Scenes Commentary by Theodore Melfi

Hidden Figures: Filming in Georgia
Audio Commentary by Theodore Melfi and Taraji P. Henson
Gallery
*Available only on Blu-ray, 4K Ultra HD and Digital Download
Read our review of the cinema release here.