Entertainment One (eOne) has announced that Denial is coming to UK DVD on 5 June 2017 at the RRP of £19.99 and will be available to download on HD from 22 May 2017.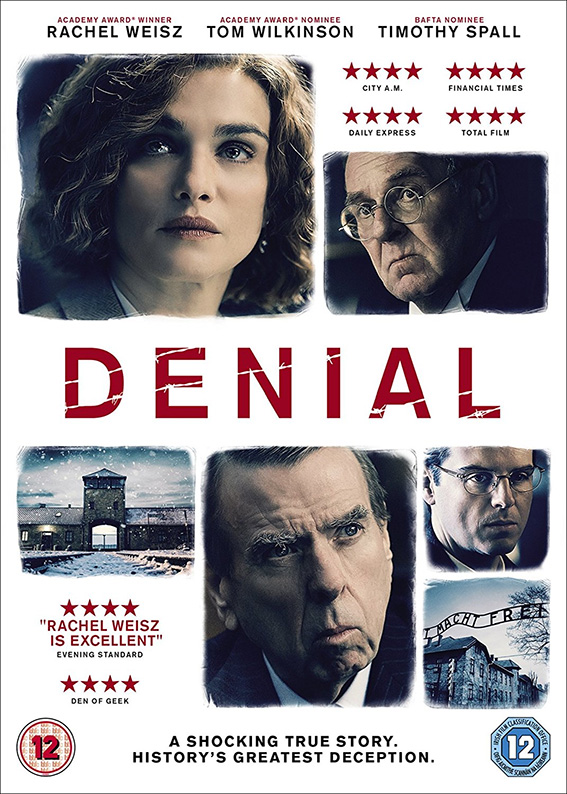 Starring Academy Award winner Rachel Weisz (The Mummy, The Fountain), alongside Timothy Spall (Secrets and Lies, Mr Turner), Andrew Scott (Spectre, Pride) and Tom Wilkinson (The Full Monty, In the Bedroom), Denial is a gripping and inspirational true story of a relentless fight for justice.
When writer Deborah Lipstadt (Rachel Weisz) speaks out against the lies of Holocaust denier David Irving (Timothy Spall) she is faced with a high-stakes battle to uncover one of the darkest deceptions in history. Passionate, fiery and independent she decides she must face him in court to fight the battle for the truth, even though the odds are solidly stacked against her.
Denial is directed by Emmy Award winner Mick Jackson (Threads, Life Story, L.A. Story) and adapted for the screen by BAFTA and Academy Award nominated writer David Hare (The Reader, Plenty).
DVD special features: