Eureka Entertainment have announced the UK release of The Olive Tree, Icíar Bollaín's inspirational and poignant story of a vibrant, determined young woman on a journey, in a Dual Format Edition on 15 May 2017 at the RRP of £14.99.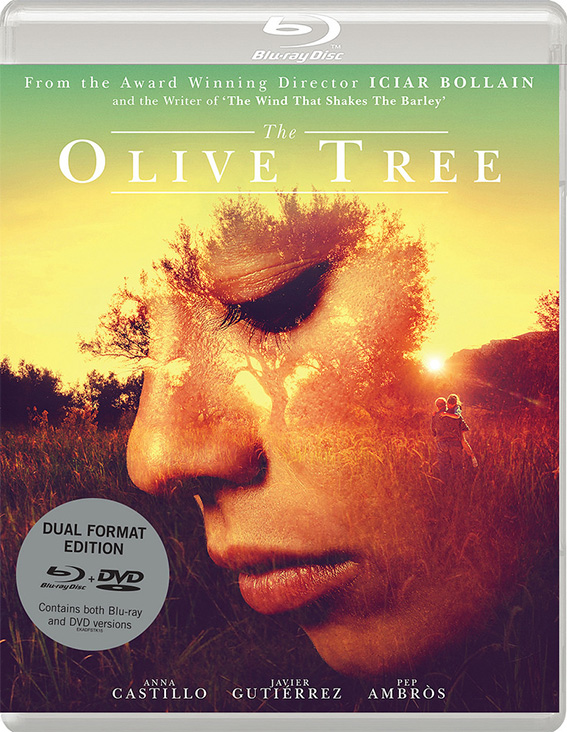 From Goya Award Winner and internationally acclaimed director Icíar Bollaín (Even the Rain, Take My Eyes), The Olive Tree follows a wilful and spirited young woman named Alma who embarks on a journey from the East coast of Spain to Germany in order to retrieve an ancient olive tree precious to her ailing grandfather.
Alma works on her family's farm. Like many young Spaniards, her future is being shaped by the country's devastating economic crisis – as is her relationship to the past. To make ends meet, her father has been selling some of their most ancient olive trees to foreign buyers. For Alma's grandfather, whose olive groves have been his life's work, his pride and a vital connection to family tradition, the loss of one particular, two-thousand-year-old tree, proved too much. He has not uttered a word since and refuses to eat. Convinced that her grandfather's recovery depends on the tree's return, Alma sets off on a quixotic road trip across Europe to re-claim it from its new corporate owners. Her quest peppers this tender film with plenty of humour. It also embodies a hope shared by many: to say "basta" and make up for the damage inflicted on the country's landscape and its communities.
The powerful feature film which stars Anna Castillo, Javier Gutiérrez and Pep Ambròs was written by Paul Laverty, winner of the Best Screenplay award at the Cannes Film Festival for Sweet Sixteen. Laverty is also well-known for penning Ken Loach's Palme d'Or winner The Wind that Shakes the Barley, the Cannes Film Festival Jury Prize Winner The Angels' Share and the Cannes Palme D'Or and BAFTA Award-winning I, Daniel Blake.
"A poignant family drama, a rhythmic road movie, an alluring fable with undertones and symbols that punctuate a heart-warming modern metaphor, Icíar Bollaín's multi-faceted film The Olive Tree is a tale rooted deep in cinematic magic." – Andrew Furlong, Hey U Guys
Special features:
Booklet featuring new writing about the film by Jason Wood