A rip-roaring, hellraising account of one of the first and greatest punk bands, The Damned, who ripped up the 70s music scene, fell apart in chaos, reformed and are still touring today 40 years strong! This joins Lemmy, The Filth and the Fury and Anvil as a gleefully riotous, must watch rock-doc.
From Wes Orshoski, the co-director of Lemmy, The Damned: Don't You Wish We Were Dead features Chrissie Hynde, Mick Jones, Lemmy, and members of Pink Floyd, Black Flag, Guns 'N' Roses, Sex Pistols, Fugazi, Blondie, The Buzzcocks and many more.
One of the long-ignored pioneers of punk, The Damned started out as trailblazers on London's 70s punk rock scene, being the first British punk band to release a single, the immortal New Rose in 1976. They were the first of their band's genre to release an album, and the first to tour the United States, performing to sellout crowds, where they left a lasting musical legacy. However the critical adoration lavished on contemporaries like The Clash and Sex Pistols always eluded them.
Shot around the globe over three years, the film charts the band's complex history and infighting. It captures the band on a world tour and follows its estranged former members striking out on their own anniversary tour. The documentary captures the raw, riotous energy of the band who on the surface were life of the party jokers, and underneath were canny musicians, with extensive footage of their early gigs (including performances of classic tracks Neat Neat Neat, Love Song and the glorious and timeless anthem Smash It Up), and speaks to band members now – the enigmatic Vanian, the irrepressible Sensible – as they reflect on their wild punk antics during a long and extraordinary career that inspired a whole generation of groups including Guns 'n Roses and Depeche Mode.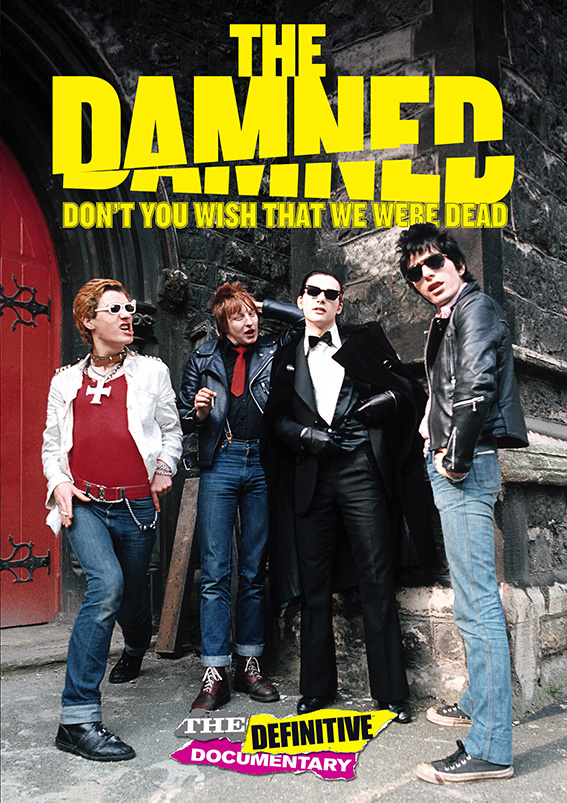 The Damned: Don't You Wish We Were Dead will be released on UK Blu-ray and DVD on 29 May 2017 and on Digital Download on 22 May 2017 by Kaleidoscope Home Entertainment at a yet to be confirmed RRP.
No special features have been listed.