Unseen for over fifty years, this exceptionally rare feature sees comedy legend Norman Wisdom playing a naïve explosives expert who finds himself involved with a criminal gang after uncovering nefarious dealings by a prominent industrialist.
Hailed as one of Wisdom's finest films, it was one of two features he made independently, and marked a departure from his more familiar and endlessly popular comic creation, 'the Gump'. Co-starring Alfred Marks and Susannah York, There Was a Crooked Man was directed by BAFTA-nominated Stuart Burge from blacklisted screenwriter Reuben Ship.
This long sought-after comedy gem is featured here in a brand-new transfer from the best available elements, in its as-exhibited theatrical aspect ratio and is the first time There Was A Crooked Man is available on any home-entertainment format.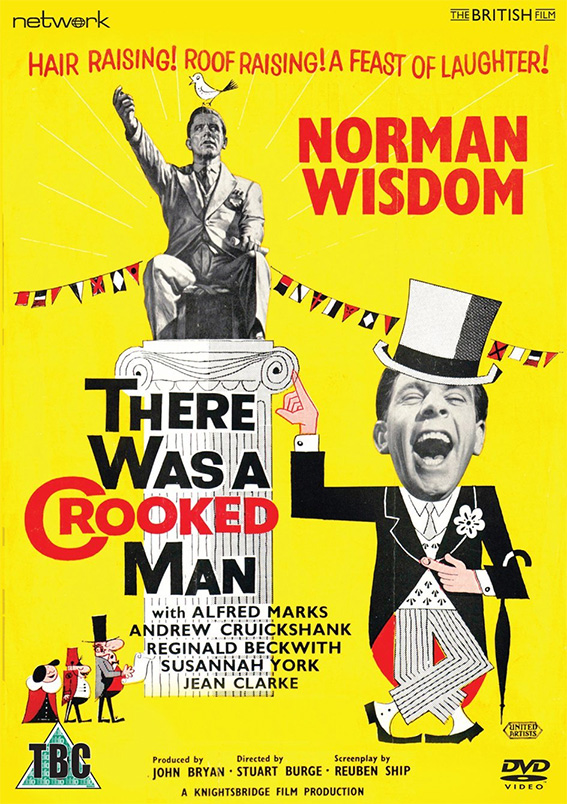 There Was a Crooked Man will be released on DVD for the first time in a UK on 8 May 2017 by Network Distributing as part of 'The British Film' collection at the RRP of £9.99.
Special features:
Transferred from a new HD restoration
Image Gallery
Original promotional PDFs