From the rapidly rising, critically acclaimed production company Black Fawn Films, the producers of Bite, comes the critically acclaimed The Resident (aka The Sublet – why the title change for the UK release?), 'One of the most effective psychological horror films of the decade' (horrorgeeklife.com), which makes its UK DVD debut and available on-demand and to download in May, courtesy of Second Sight.
Alone with a baby and feeling isolated, Joanna feels a growing sense of unease in her new apartment. Are the sinister noises, banging on the walls and whispering voices real, or is she losing her mind?
Gradually uncovering the chilling history of her new home, she desperately clings to her sanity, while fearing the horrific events of the past have left a very real and malevolent presence.
The debut feature of director and co-writer John Ainslie, The Resident stars Tianna Nori (Bite), Mark Matechuk (Almost Adults), Krista Madison (Operation Avalanche) and Rachel Sellan (Silent Hill: Revelation 3D).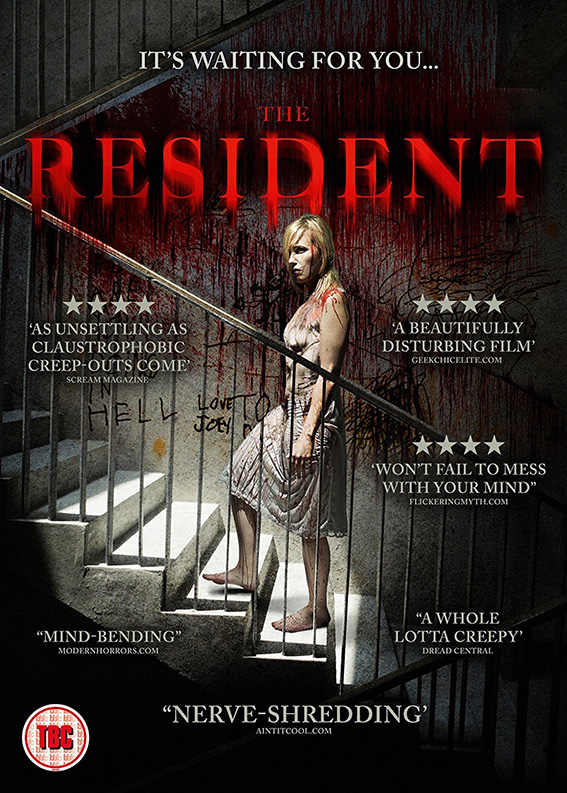 Described by Scream Magazine as "As unsettling as claustrophobic creep-outs come," and Ain'titcool.com as "Nerve shredding," The Resident (or rather The Sublet) will be released on UK DVD, on-demand and digital download by Second Sight on 22 May 2017 at the RRP of £15.99 for the DVD.
No special features have been listed, which kind of makes the download the more attractive option.
Here's a trailer under its original title: