The Criterion Collection and Sony Pictures Home Entertainment UK have confirmed the titles to be released on Blu-ray in the UK in June 2017.
On 5 June, one of the greatest films of the 1950s and a benchmark in horror filmmaking, Henri-Georges Clouzot's Diabolique (aka Les Diaboliques) starring Simone Signoret is released by The Criterion Collection UK.
Following on 19 June, Terry Gilliam's Manhattan-set modern-day fairy tale The Fisher King, starring Jeff Bridges and Robin Williams in two of their finest roles, is released featuring new interviews with Gilliam and cast members on this director-approved special edition.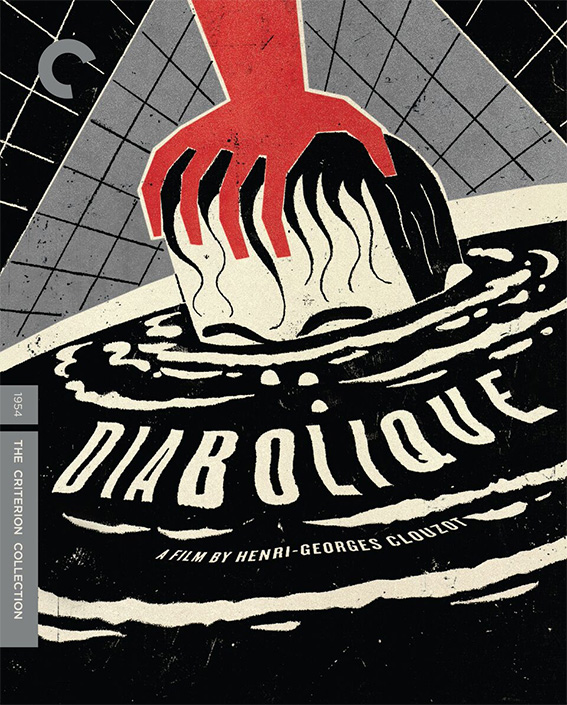 Diabolique [Les Diaboliques] (France 1955) | 5 June 2017
Before Psycho, Peeping Tom, and Repulsion, there was Diabolique. This thriller from Henri‑Georges Clouzot, which shocked audiences in Europe and the U.S., is the story of two women – the fragile wife and the willful mistress of the sadistic headmaster of a boys' boarding school – who hatch a daring revenge plot. With its unprecedented narrative twists and terrifying images, Diabolique is a heart-grabbing benchmark in horror filmmaking, featuring outstanding performances by Simone Signoret, Véra Clouzot, and Paul Meurisse.
Special Edition features:
New digital restoration, with uncompressed monaural soundtrack
Selected-scene commentary by French-film scholar Kelley Conway
New video introduction by Serge Bromberg, co-director of Henri-Georges Clouzot's "Inferno"
New video interview with novelist and film critic Kim Newman
Original theatrical trailer
An essay by film critic Terrence Rafferty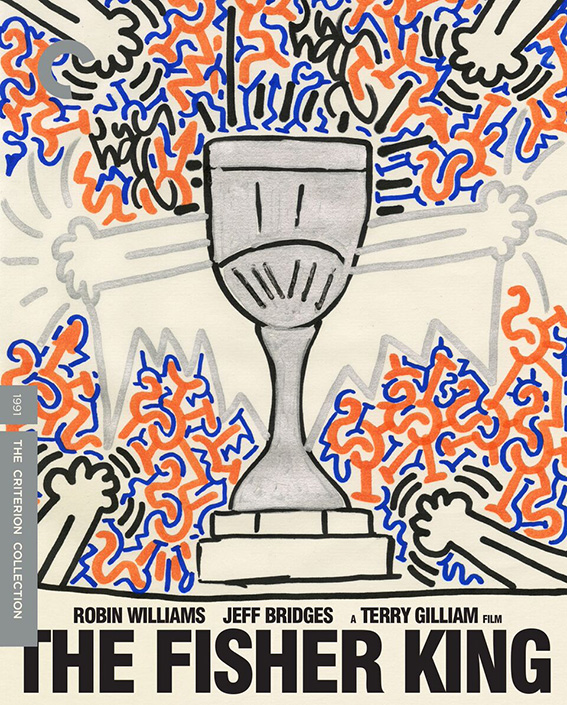 The Fisher King (USA 1991) | 19 June
A fairy tale grounded in poignant reality, the magnificent, Manhattan-set The Fisher King, by Terry Gilliam, features Jeff Bridges and Robin Williams in two of their most brilliant roles. Bridges plays a former radio shock jock reconstructing his life after a scandal, and Williams is a homeless man on a quest for the Holy Grail—which he believes to be hidden somewhere on the Upper East Side. Unknowingly linked by their pasts, the two men aid each other on a fanciful journey to discovering their own humanity. This singular American odyssey features a witty script by Richard LaGravenese, evocative cinematography by Roger Pratt, and superb supporting performances by Amanda Plummer and an Oscar-winning Mercedes Ruehl, all harnessed by Gilliam into a compassionate, funny modern-day myth.
Director-Approved Special Edition features:
New, restored 2K digital transfer, approved by director Terry Gilliam, with 5.1 surround DTS-HD Master Audio soundtrack
Audio commentary featuring Gilliam
New interviews with Gilliam, producer Lynda Obst, screenwriter Richard La Gravenese, and actors Jeff Bridges, Amanda Plummer, and Mercedes Ruehl
New interviews with artists Keith Greco and Vincent Jefferds on the creation of the film's Red Knight
Interview from 2006 with actor Robin Williams
New video essay featuring Bridges's on-set photographs
Footage from 1991 of Bridges training as a radio personality with acting coach Stephen Bridgewater
Deleted scenes, with audio commentary by Gilliam
Costume tests
Trailers
An essay by critic Bilge Ebiri