Championed by Blood Brothers as 'one of the best martial arts films of the last 30 years', comes the critically acclaimed, action-packed Chinese saga, Brotherhood of Blades [Xiu chun dao], directed by Lu Yang, which flies on to DVD, Blu-ray, on-demand and download, courtesy of Second Sight.
Complete with outstanding fight scenes and a high body count, Brotherhood of Blades tells an epic tale of power struggles, betrayal and conspiracies during the final years of the Ming Dynasty. The film stars Chen Chang (Crouching Tiger, Hidden Dragon; The Assassin), Chin Shih-Chieh (The Final Master; Dark Stone), Li Dong-xue (Sacrifice, 1911) and Shi Shi Liu (Scarlet Heart, Badges of Fury).
When three elite, sword-wielding assassins are tasked by the Emperor to eliminate a powerful enemy and his loyal followers, they find themselves pulled into in a treacherous conspiracy which can only lead to a bloody battle for the Empire.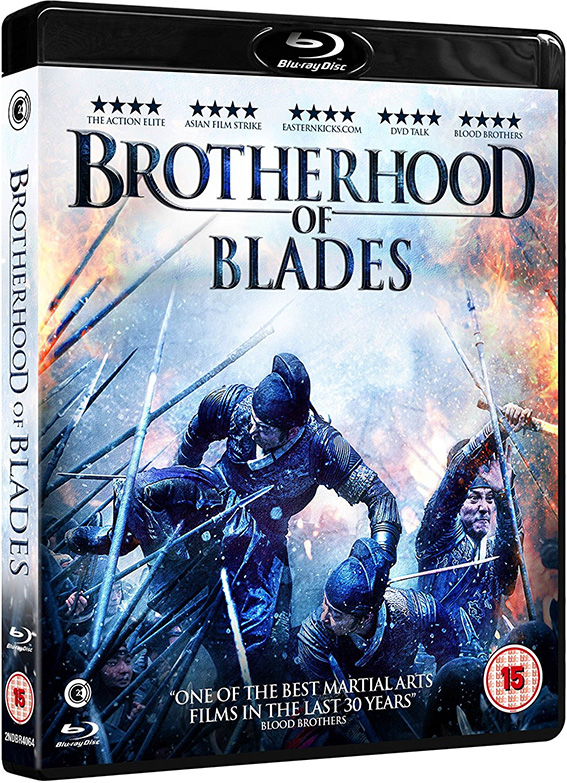 This thrilling, cut-throat, battle-fuelled epic Brotherhood of Blades makes its UK DVD and Blu-ray debut on 10 April 2017 courtesy of Second Sight at the RRP of £19.99 for the Blu-ray and £15.99 for the DVD. The film will also be available on digital download and on-demand.
No special features have been listed.