Riz Ahmed yesterday officially unveiled the UK quad poster for City of Tiny Lights via his twitter (@rizmc), facebook (/rizmc) and Instagram (@rizahmed) feeds. The film is released in UK cinemas from Friday 7 April 2017 courtesy of Icon Film Distribution.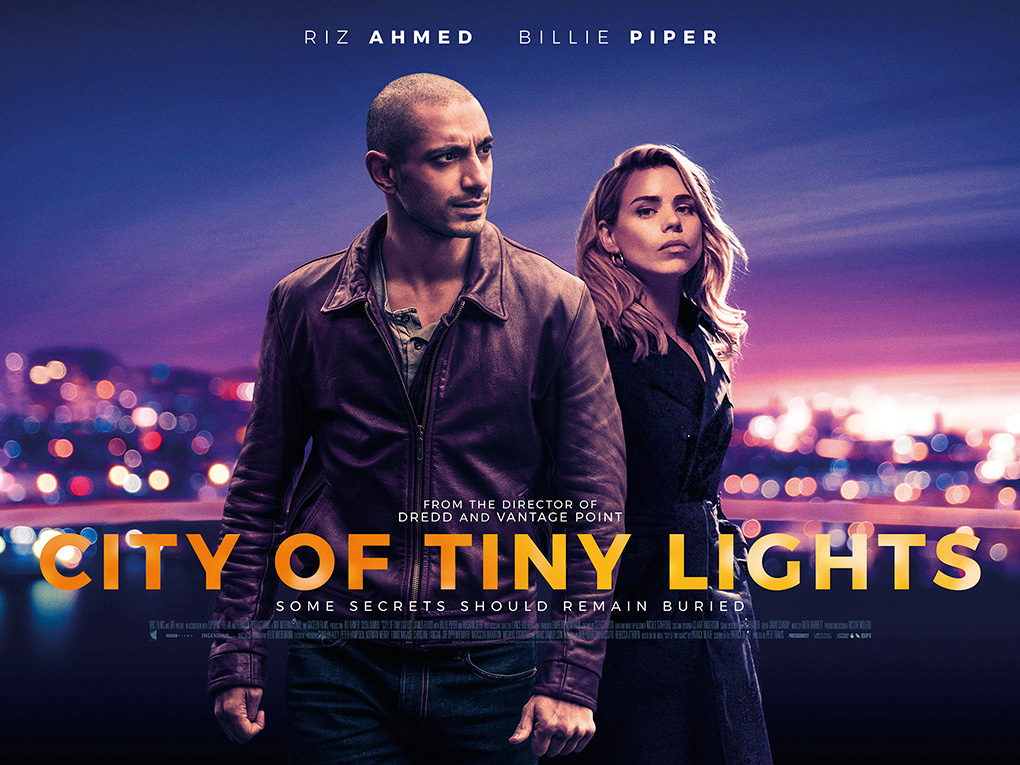 Meet Tommy Akhtar, a devoted son to an ailing father and a deadbeat private eye with a taste for cigarettes and bourbon. When high-class prostitute Melody walks into Tommy's office seeking his help, he's drawn into a murder investigation and a dangerous criminal underworld where he will discover dark secrets from his own past.
Set in West London, City of Tiny Lights is written by author Patrick Neate, based on his novel of the same name. It is a unique portrait of contemporary London as a teeming multicultural metropolis where nothing is as it seems.
Directed by Pete Travis (Vantage Point, Dredd), Riz Ahmed (Rogue One: A Star Wars Story, The Night Of) stars alongside Billie Piper (Penny Dreadful, Secret Diary of a Call Girl, Yerma) as Shelley, Tommy's long-lost love. The ensemble cast includes Cush Jumbo (Josephine and I, The Inbetweeners), James Floyd (My Brother The Devil, Everywhere and Nowhere) and Roshan Seth (Indian Summers, My Beautiful Laundrette). Rebecca O'Brien (I, Daniel Blake) produces.