Studiocanal has released the trailer and poster for Seoul Station and announced double bill screenings with Train to Busan in selected cinemas from Friday 17 March.
Directed by Yeon Sang-ho, who also directed Train to Busan, Seoul Station is a new animated prequel to the global break out hit zombie horror.
As the sun sets around Seoul Station, an old man thought to have died sinks his teeth into the warm flesh of a homeless person. Soon, the streets are filled with vicious zombies desperate to feed. Hae-sun, a runaway, witnesses the frightening sight while her father and boyfriend desperately search for her. As the attacked become the attackers, the government declares a lock out of the station, leaving the uninfected to struggle desperately against the dangerous undead. With zombie numbers exploding, people are forced to flee with no place to run to, not knowing if they will survive.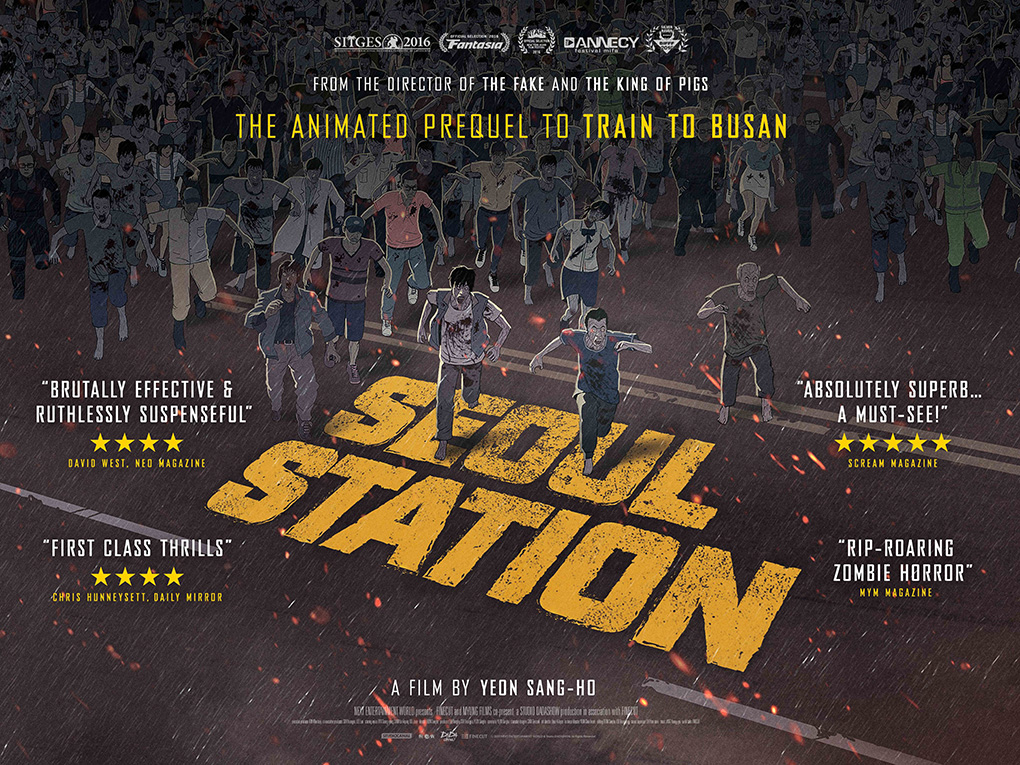 The double bill will show at the following locations (with more announced soon):
Picturehouse Hackney – Fri 17th – 8pm
Pictureville Bradford – Sat 18th – 8pm
Southampton Harbour Lights – Sat 18th – 8pm
DOY Brighton – Sat 18th – 8pm
Picturehouse Crouch End – Sat 18th – 8pm
Liverpool FACT – Sat 18th – 9pm
Cameo Edinburgh – Sat 18th – 8.50pm
Stratford Picturehouse – Sat 18th – 8.30pm
Tickets on sale here:
https://www.picturehouses.com/film/seoul-station-train-to-busan-double-bill