The Chamber revolves around a special ops unit, who commandeer a commercial research vessel and its submersible to locate a mysterious item at the bottom of the Yellow Sea. When an explosion causes the sub to overturn and take on water, the crew begins to understand that not all of them will escape, and a fight for survival ensues.
The Chamber is a claustrophobic survival thriller set beneath the Yellow Sea where the pilot of a small submersible craft and a three-man Special Ops team become trapped underwater in a fight for survival. Features gripping performances from Johannes Kuhnke (Force Majeure) and Charlotte Salt (The Musketeers), playing the pilot and leader of the crew who find themselves not only fighting for survival, but against each other as the air supply runs out. Plus, a haunting, atmospheric score by James Dean Bradfield of the Manic Street Preachers – in his first work for film – that ramps up the claustrophobic tension in this taut underwater thriller.
The film, which is the debut feature of director Ben Parker, also features James McArdle (Star Wars: The Force Awakens) and Elliot Levey (The Lady In The Van).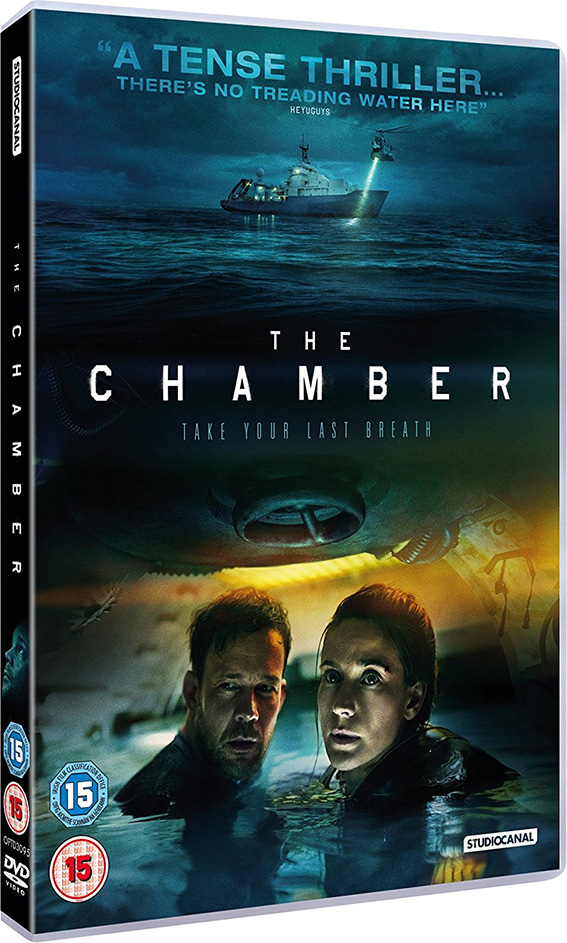 The Chamber will be be released on UK Blu-ray, DVD and Digital Download on 20 March 2017 by Studiocanal at a yet to be confirmed RRP.
Special features:
Beneath the Surface of the Chamber featurette

Audio commentary with director Ben Parker