Eureka Entertainment have announced the theatrical release of Suntan, an unpredictable psychological drama, full of suspense and humour, set on a hedonistic Greek Island, in selected cinemas nationwide (UK & Ireland) and Digital HD from 28 April 2017.
Suntan is a coming of 'middle-age' film, from Greek filmmaker Argyris Papadimitropoulos, that celebrates the beauty and strength of the youthful body, while simultaneously embracing its inevitable decay.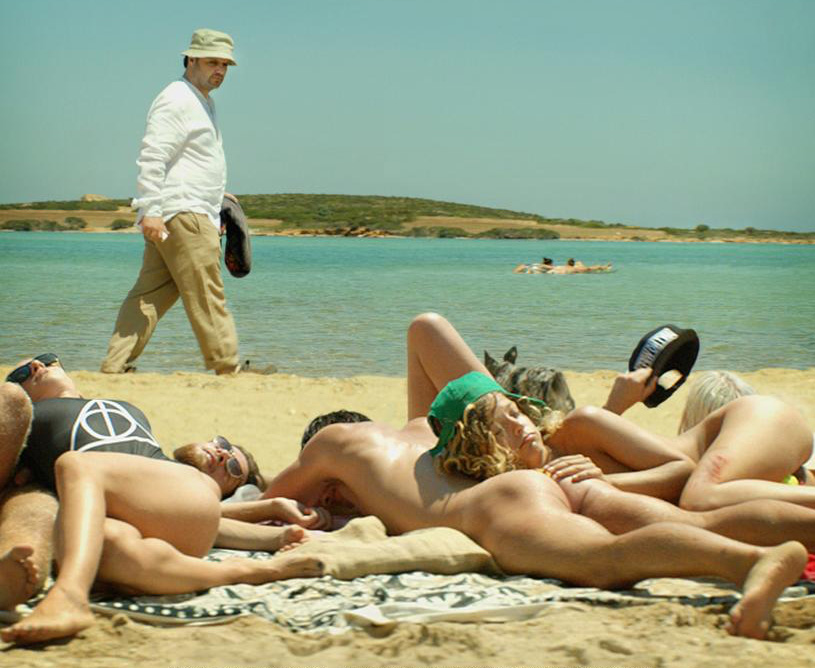 For middle-aged Kostis, life has passed him by. As the newly appointed doctor of a tiny island, Kostis spends a dreary winter alone. By the time summer arrives, though, the island has turned into a thriving, wild vacation spot with nude beaches and crazy parties. When Kostis meets the beautiful and flirty Anna, he falls hard for her and goes out of his way to conquer and impress her. Before long, Kostis is spending nearly all of his time getting drunk, partying hard, and even making out with Anna. What starts as a rediscovery with his lost-long youth, though, slowly turns into an obsession as Kostis is willing to do whatever it takes to keep his Anna.
The eternal Greek summer provides the perfect background for this extravagance of craving and everything that goes with it: flirting, casual sex, drugs, alcohol and pushing the boundaries to see how far your body can go.
"Suntan is an absorbing, discomfiting drama from Greek director Argyris Papadimitropoulos... What starts as a keenly observed, almost Chekhovian account of a country doctor – the subtly suffocating aspects of island community life are vividly sketched – turns into a dark, almost excruciatingly unblinking depiction of violent male obsession, as Kostis falls for Anna, one of the hedonistic holidayers." – Edward Lawrenson, Sight & Sound

"It's an unflinching depiction of one man's descent into an embarrassing vortex of desire, paired with a spectacular lack of self-awareness. Helmer Argyris Papadimitropoulos scores a bull's-eye, in all senses." – Variety
Suntan will be released in selected cinemas nationwide (UK & Ireland) and on Digital HD by Eureka Entertainment from 28 April 2017.