Jean Paget, an English woman taken prisoner by the Japanese, is among a group of women and children forced to trek through Malaya during the occupation. During her ordeal she meets captive Australian Joe Harman and there is an instant magnetism between them; as they talk, Jean learns about Joe's hometown of Alice Springs, and his hope of returning there one day.
To relieve the suffering of the women and children, Joe steals some chickens from the sadistic Captain Sugaya, but when he is caught Sugaya orders Joe to be executed in front of Jean and the others...
Virginia McKenna stars alongside Oscar winner Peter Finch in this acclaimed adaptation of Nevil Shute's moving novel and was the winner of multiple awards (including BAFTAs for both McKenna and Finch).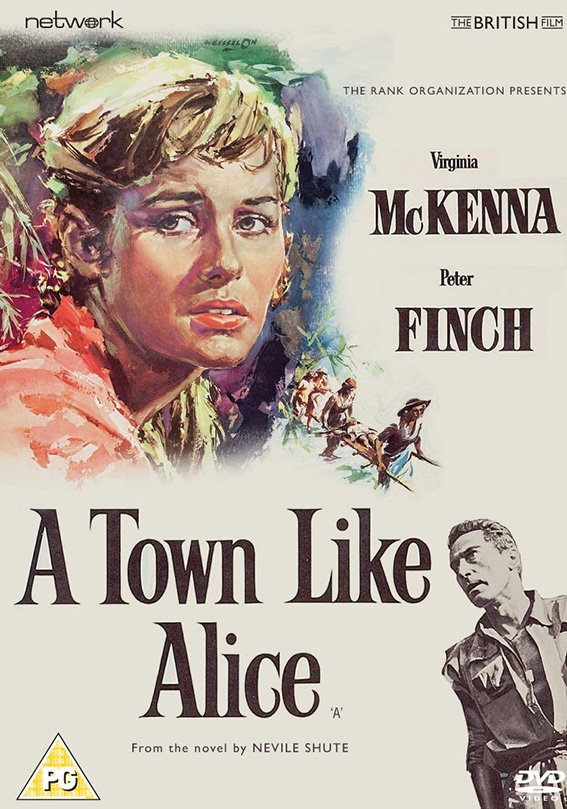 A Town Like Alice will be released on Blu-ray, RRP £14.99 and DVD, RRP £9.99, on 6 March 2017, courtesy of Network's 'The British Film' collection. The film is featured here in a brand-new transfer from original film elements in its as-exhibited theatrical aspect ratio.
Special features:
A Profile of A Town Like Alice documentary

Peter Finch and Virginia McKenna archive interviews

Theatrical trailer

Image gallery