Today Lucid Inc. has announced that its critically acclaimed documentary Uncertain, about a small town in Texas in the US, will screen at the ICA in London from 10th March, followed by a Digital On-Demand release on iTunes and other on demand platforms from 17th March 2017, and available for pre-order on iTunes on 2nd March.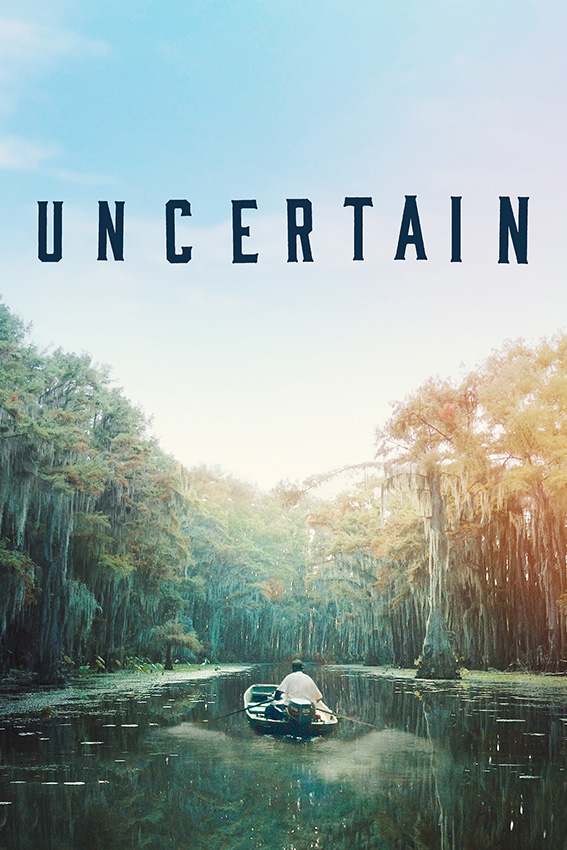 From the award-winning producers and directors Ewan McNicol and Anna Sandilands and Winner of Tribeca Film Festival's Albert Maysles Documentary Director Award, Uncertain is a visually stunning and disarmingly funny portrait of the literal and figurative troubled waters of Uncertain, Texas.
In a 94-resident town so tucked away "you've got to be lost to find it," three Uncertain men make their own bids for survival looking to find a more certain future: an ex-convict obsessed with Mr. Ed, a gigantic boar he hunts in order to stay on the straight and narrow; a young idealist with big plans but few prospects is looking for a bigger life; an aging fisherman learning to let go of his youthful ways, and making peace with a fateful moment thirty years ago. All the while Uncertain's vast, swampy lake is being choked by an aquatic weed, upsetting the natural balance and the town's only source of livelihood.
Uncertain is an outstanding feature debut capturing a vivid cast of characters as compelling as any fiction.
Uncertain is at the ICA from 10th March and On-Demand from 17th March.
Details here: https://www.ica.org.uk/whats-on/uncertain-qa
UNCERTAIN - Film Trailer from Lucid Inc. on Vimeo.