As the sun sets around Seoul Station, an old man thought to have died sinks his teeth into the warm flesh of a homeless person. Soon, the streets are filled with vicious zombies desperate to feed. Hae-sun, a runaway, witnesses the frightening sight while her father Suk-gyu and boyfriend desperately search for her. As the attacked become the attackers, the government declares a lock out of the station, leaving the uninfected to struggle desperately against the dangerous undead. With zombie numbers exploding, people without a home to return to, now have to flee without a place to run to, in order to survive.
2016's Korean megahit Train To Busan (review coming soon), about a viral outbreak and passengers fighting zombies on a train, was a rollercoaster ride. Now you can go one better, and watch this animated prequel – a fascinating companion piece to Busan.
Seoul Station is written and directed by award-winning Yeon Sang-ho, the exciting talent behind Train To Busan, and the acclaimed animator behind The Fake and King of Pigs. Here, his unique style and breathless storytelling skills are at the fore, and if Train to Busan was last year's best horror film, this is its best animated one.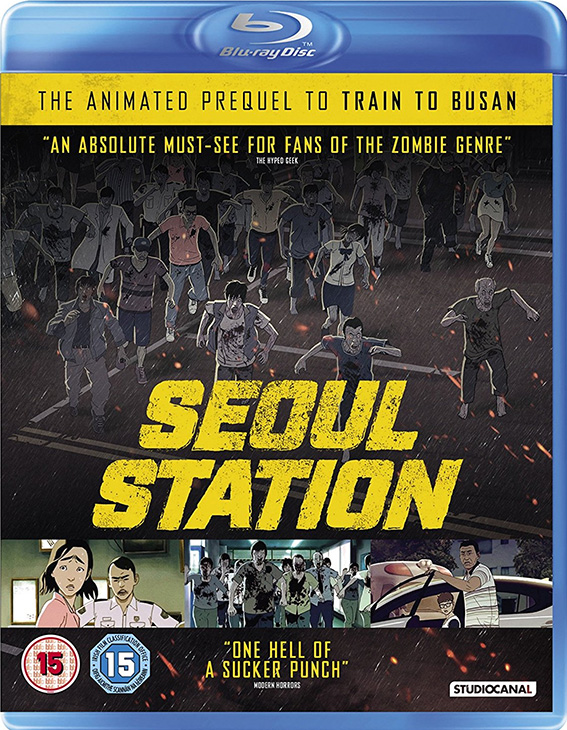 Seoul Station will be released on UK EST on 27 March 2017, and on UK Blu-ray and DVD on 3 April 2017 from StudioCanal at a yet to be confirmed RRP.
Special features: