After years of dating, Michal is finally due to be married. The hall is booked, the wedding dress has been chosen, but there is one small problem - at the last minute her groom has had a change of heart.
Unwilling to return to a life of dating, Michal refuses to cancel the wedding plans. Believing that it is a small task for God to find her a new husband, she embarks on a frequently hilarious matchmaking journey to find the right man. Encountering a range of suitors – oddballs, heartthrobs and everything in between - Michal must follow her heart and trust in God to find the love she desires. But the wedding date is fast approaching, and only the right man will do...
From acclaimed Israeli writer and director Rama Burshtein (Fill the Void), Through the Wall [Laavor et hakir] is bold, unconventional and utterly charming; a humorous and heart-warming romantic comedy on matters of love and marriage in the Hasidic community.
"One woman's struggles to find love in Israel's Orthodox community might not sound like the recipe for a cockle warming romantic comedy, but Through the Wall has a sharp sweetness all its own." – Time Out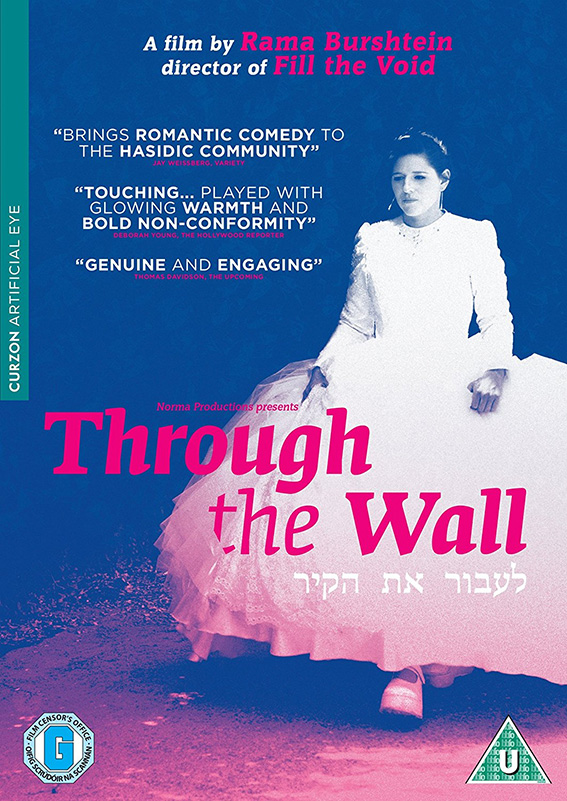 Through the Wall comes to UK DVD on 20 February 2016 from Curzon Artificial Eye at the RRP of £15.99.
The only listed extra feature is a theatrical trailer.