From three-time Oscar-winner Oliver Stone (Salvador, Platoon, JFK, Natural Born Killers), Snowden is a riveting personal look at one of the most polarising figures of the 21st century, the man responsible for what has been described as the most far-reaching security breach in U.S. intelligence history.
Snowden opens the door on the untold story of Edward Snowden, examining the forces that turned a conservative young patriot eager to serve his country into a historic whistleblower and posing provocative questions about which liberties we are willing to give up in order for our government to protect us.
Snowden stars Joseph Gordon-Levitt (Inception, The Dark Knight Rises), Shailene Woodley (Divergent, The Fault in Our Stars), Zachary Quinto (Heroes, Star Trek), Melissa Leo (The Fighter, Frozen River), Tom Wilkinson (Batman Begins, Michael Clayton), Rhys Ifans (The Amazing Spider-Man, Notting Hill), Timothy Olyphant (Justified, Live Free or Die Hard), Nicolas Cage (Leaving Las Vegas, Wild at Heart), Scott Eastwood (Gran Torino, Fury) and Joely Richardson (Nip/Tuck, The Girl with the Dragon Tattoo).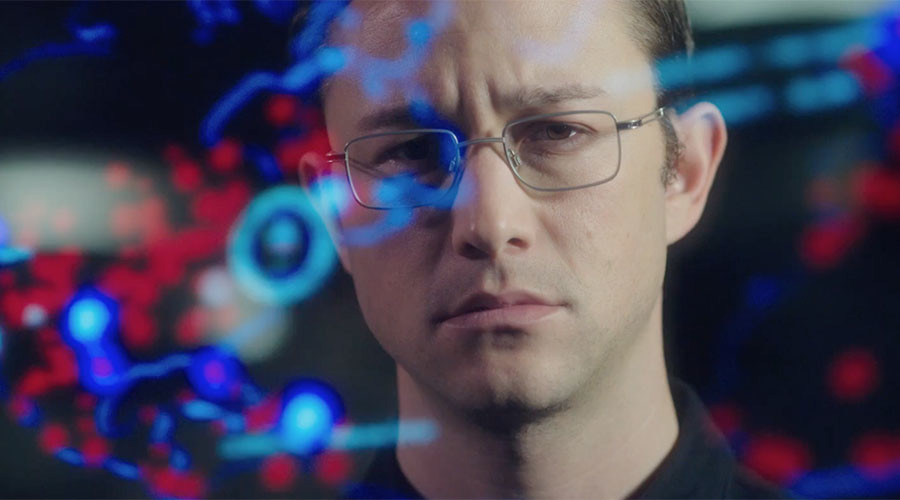 Snowden will be made available on Sky and iTunes on 17 March, then comes to UK DVD on 3rd April, all from Vertigo Releasing and Sony Pictures Home Entertainment at a yet to be confirmed RRP. Disappointingly, no Blu-ray release has been announced, at least for the UK, which is damned frustrating given that it's available on Blu-ray in the US courtesy of Universal Studios Home Entertainment.
No special features have been announced for the DVD. The US Blu-ray doesn't have much, but at leat it has something.