Taira, an unnervingly quiet delinquent teen, mysteriously leaves town right before the coming of age festival. His disappearance doesn't worry anyone except for younger brother Shota, his only remaining family, who sets off to look for him amidst the faded downtown neon lights.
Taira aimlessly wanders through a nearby city, provoking fights with random bystanders. His violent streak intrigues high schooler Yuya who rallies him to beat up more people. As the night progresses, street-side scuffles soon turn into a sinister game, becoming even more mindless and indiscriminate. The two leave behind a trail of blood and mass confusion.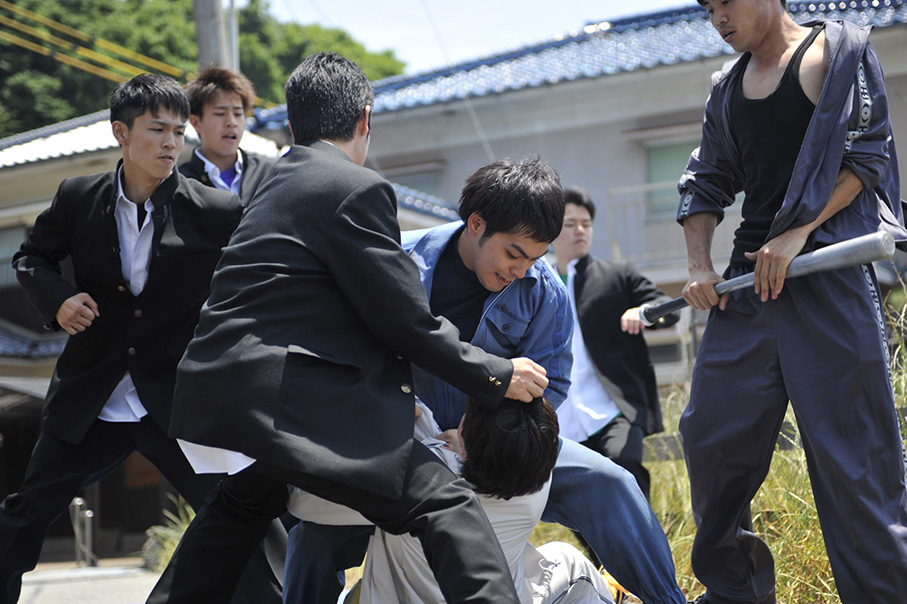 Indie director Tetsuya Mariko brings us a deceptive piece of cinema which begins like a slice-of-life story and then takes an abrupt plunge into a pit of moral ambiguity. It stars award-winning actors Yuya Yagira (Nobody Knows) and Masaki Suda (The Light Shines Only There, Death Note 2016) in one of their best performances in Japanese cinema this year. Also in the cast are Nana Komatsu (Silence, The World of Kanako), Sosuke Ikematsu (The Last Samurai, Pale Moon) and Denden (Cold Fish, Lowlife Love).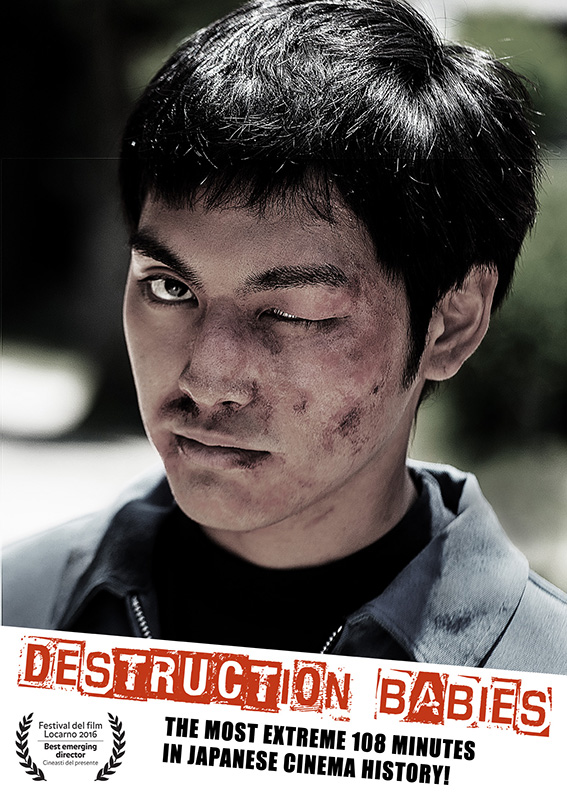 Destruction Babies [Disutorakushon beibîzu] is being distributed in the UK by Third Window Films and will screen at the ICA Cinema in London on 3 February 2017, and is then confirmed to play at Watershed Bristol, Showroom Cinema Sheffield, and QUAD Derby.