In 1931, at the height of his artistic powers, Soviet filmmaker Sergei Eisenstein travels to Mexico to shoot a new film to be titled Que Viva Mexico. Freshly rejected by Hollywood and under increasing pressure to return to Stalinist Russia, Eisenstein arrives at the city of Guanajuato. Chaperoned by his guide, Palomino Cañedo, he experiences the ties between Eros and Thanatos, sex and death, happy to create their effects in cinema, troubled to suffer them in life.
With Eisenstein in Guanajuato, which was Official Selection at Berlin Film Festival, writer/director Peter Greenaway (winner of the award for Outstanding British Contribution to Cinema at BAFTA 2014) explores the mind of one of the greatest masters of cinema, a creative genius facing the desires and fears of love, sex and death through ten passionate days that helped shape the rest of his career.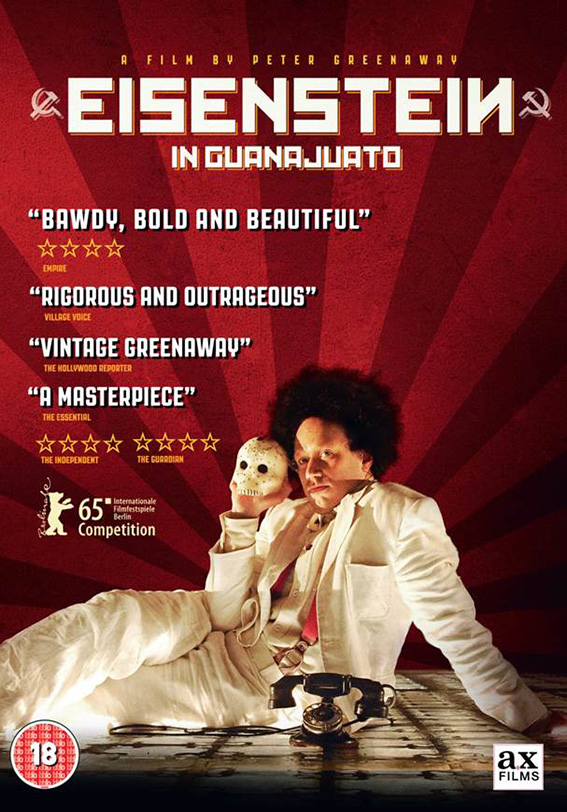 Eisenstein in Guanajuato will be released on UK Blu-ray and DVD on 23 January 2017 by Axiom Films at the RRP of £19.99 for the Blu-ray and £15.99 for the DVD.
Special features:
Interviews with director Peter Greenaway and actors Elmer Bäck and Luis Alberti