In 1914, the great Charlie Chaplin signed a one-year contract with the Essanay Film Manufacturing Company for what was then an unprecedented salary. Shooting in its California and Chicago studios, he went on to make 16 films that established him as the world's favourite screen comedian.
Unlike other stars of the time, Charlie Chaplin retained creative control over his films, from writing to casting and directing. Despite the strain that put on his relationship with Essanay, this fruitful period of his career saw him evolve his style, resulting in seminal works such as The Tramp, The Bank and The Champion.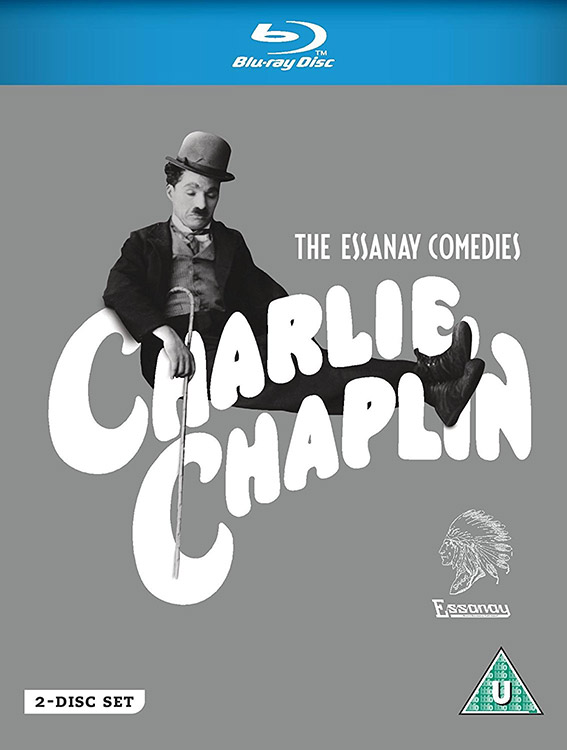 On 23 January 2017 the BFI will release The Essanay Comedies, a collection of all 16 films, in 2-disc Blu-ray and DVD sets at the RRP of £29.99 for the Blu-ray and £24.99 for the DVD. Each set also contains exclusive special features never before released in the UK, including a 1951 version of A Burlesque on Carmen voiced by comedian Peter Sellers.
These comprehensive collections are the result of a 12-year project led by Lobster Films and Cineteca di Bologna to fully restore the films, which are:
His New Job
A Night Out
The Champion
In the Park
A Jitney Elopement
The Tramp
By the Sea
His Regeneration
Work
A Woman
The Bank
Shanghaied
A Night in the Show
A Burlesque on Carmen
Police
Triple Trouble
The Essanay Comedies will be launched at the Cinema Museum, 2 Dugard Way (off Renfrew Road), London SE11 on Friday 20 January 2017 at 6.30pm. A selection of films from the collection will be screened, followed by a Q&A with the BFI's Douglas Weir, who produced this release, and the writer, broadcaster and Chaplin specialist Glenn Mitchell. More details will be posted here: www.cinemamuseum.org.uk
Special features:
All films fully restored in High Definition

Charlie Chaplin: The Long Year at Essanay (2016, 23 mins): newly produced video essay presented by writer and broadcaster Glenn Mitchell

Charlie's Triple Trouble (c1944, 15 mins): the re-released British version of Chaplin's 1918 film Triple Trouble

Burlesque on Carmen (1951, 36 mins): containing additional footage filmed after Chaplin's departure from Essanay – this version features a commentary by comedian Peter Sellers, which was used for the film's British re-release

Charlie Butts In (c1920, 10 mins): short compilation of out-takes and alternative shots from Chaplin's 1915 film A Night Out

Illustrated booklet with essays by Frank Scheide, new writing by Glenn Mitchell and Vic Pratt, and full film credits