An early hit for ATV starring John Paul (Doomwatch) and Honor Blackman (The Avengers) the absorbing, rigorously researched drama series Probation Officer centres on the work of a team of probation officers based in London, and the lives of the men and women of all ages and backgrounds who come under their care.
Drawing on the documentary skills of creator Julian Bond (The Shooting Party) and produced by Emergency – Ward 10's Antony Kearey, Probation Officer was broadcast at a time when the service was increasingly coming into focus as a progressive response to rising crime.
Guests include Alfred Burke (Public Eye), Susan Hampshire (Monarch of the Glen), Charles Lloyd Pack (Strange Report), Richard Vernon (Goldfinger) and Peter Vaughan (Brazil) – while Earl Cameron (Thunderball) and Lloyd Reckord (The Lunatic) star in a blistering tale of racism and intolerance which features one of the earliest interracial kisses ever broadcast on British television.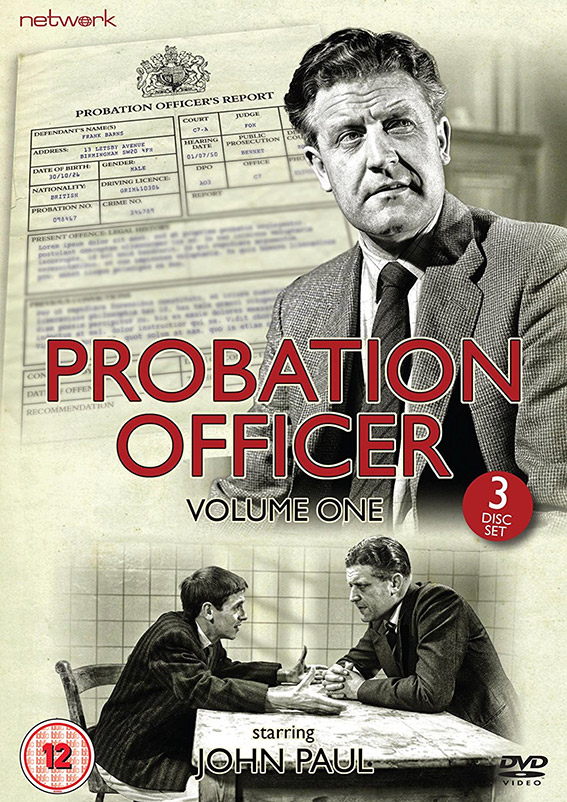 Probation Officer – Volume One will be released on UK DVD as a 3-disc set on 30 January 2017 at the RRP of £29.99, courtesy of Network Distributing.
Probation Officer does not exist complete in the archive – this volume contains the 12 earliest surviving episodes from series one.
No special features have been listed.
Here's a clip: